Andy Seminick Jr.,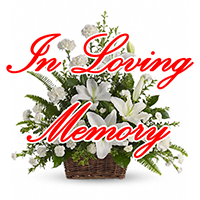 Born in Philadelphia, PA on October 18, 1945.
Departed in Melbourne, Florida on May 2, 2018
Andy Seminick Jr., 72, of Melbourne passed away on Wednesday May 2, 2018. He was a retired officer for the Melbourne Police Department and Range Master for the Brevard County Sheriff's Office building and running the Sherriff's Gun Range.
Survivors include his wife Barbara, daughters Andi Kay Seminick, Sheila, Nora and son Scott Miller and his dog Red.
Visitation will be at Brownlie – Maxwell Funeral Chapel Tuesday and Wednesday May 8th and 9th from 4pm -7pm. Graveside services will be private. The family requests that donations in his memory be made to Brevard Humane Society.
3 entries.
Barbara, please except my deepest sympathies. You and Andy were always so wonderful to me, and I care for you both very much. My heart is broken over Andy's passing. Please know you and your family are in my thoughts and prayers. May God bless you and comfort you, Tony Montuori.
May you rest in peace brother. Your humor and good spirit will be with every cop you trained. So I will end with something you once said at the range that made us all laugh. Chicken lips coming over the hill... Oh, chicken lips and lizard hips and alligator eyes Monkey legs and buzzard eggs and salamander thighs Rabbit ears and camel rears and tasty toenail pies Stir them all together, it's Mama's Soup Surprise
Andi Kay & Bobbi-you are in our prayers. We love you.