Arlene Juzwik Witkowski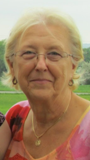 Born in Buffalo, New York, on March 12, 1943.
Departed in Melbourne, Florida on June 21, 2018
Arlene Juzwik Witkowski ; 75 of Java Lake NY passed away June 21, 2018.
Arlene graduated from Riverside High School Buffalo, NY class of 1961. After graduation she worked at Rich Products as a bookkeeper.
Arlene and husband Mike later moved to Java Lake, NY where she established, owned and operated Hungry Mike's Drive In Restaurant for 35 years. She was well known in her community & her customers affectionately called her "Ar".
Arlene devoted her life to her family. She was a dedicated caregiver to multiple family members throughout her life, always placing others first. In her spare time she enjoyed knitting, crocheting, fishing, reading, and playing cards.
Arlene is survived by her loving husband Mike, daughters Pam (Mick) Flannery and Debbie (Jeff) Young, son Mike Jr. (Peggy) Witkowski. Grandchildren Deanna, Alyssa, Sinead, Conor and Ashling. She is also survived by one nephew and several nieces. She was preceded in death by her sisters Marion (Bill) Holland and Nancy (Vlad) Feingold.
A funeral mass will be held at Ascension Catholic Church, 2950 N. Harbor City Blvd. Melbourne FL 32935 at 11:30 AM on Wednesday June 27, 2018.
A friends and family visitation hour will be held in Our Lady's Chapel at 10:30 AM prior to the funeral mass.
Burial immediately following at Cape Canaveral National VA Cemetery in Mims, Florida.
In lieu of flowers, contributions in her memory may be made to Ascension Church.
14 entries.
Sending love to the family!! Arlene will be missed by all.
So very sorry to read about Arlene's obituary in the paper. Arlene was such a special person. I'll always remember her smile & sense of humor. John & I would like to express our deepest sympathy to Mike & his family. God bless you all. Love & Hugs, Patty & John
Dear Mike, Deb, and Pam, So sorry for your loss. Your mom was such a wonderful person and I'm so glad to have had her in my life too. She will be missed so much, but just the thought of her laugh makes me smile and hope you all feel better soon. Love Lynn
I've only seen Arlene a handful of times in the last 35 years, but her level of character left me to think of her often. She's one of the most likable, giving, humble women I've ever known - a genuine Christian. My condolences to the family - a great loss for us all.
Dear family of Arlene, Arlene and her family lived next door to us on Kail Street. My Dad called her "Cookie." We had many hours together skating on the sidewalk in front of her house and swinging on the swing in her side yard. My Mother, Helen Wilk, and Mrs. Tessie Jiuzwick were best friends. I went to her wedding when she married, Black Rock heart-trrob, Mike Witkowski. As we grew older, and life happened, we spoke many times and shared our respect for eachother andd our past. A truly great lady. Much sumpathy and loved to her family. Christine Wilk Connolly.
I'm still so shocked as many are. To think when we last spoke, Arlene had asked me to keep a friend in my prayers, never mentioning a thing about herself. I so enjoyed her company, bubbly personality, and looked forward to having lunch with her, when she got back to Java. She will truly be missed.
My dearest Arlene, how I enjoyed seeing you each Sunday. You were a most special and bright spot in my day being with you and your loving and beautiful family. Your faith and love for Christ was strong and inspirational for me. I will always remember your cheerfulness and will greatly miss you, as I know your family will. My goodness, how great to live a life to have been so loved.
❤️Auntie Arlene you were like our MOM. You did so much for Mom and us kids growing up. You will AlWAYS have that special place in my heart, and never be forgotten. It was an honor to have you in our lives. Your special Loving and Caring ways. I L❤️VE you AUNTIE ARLENE, you will shine in the sky and Gleem like a STAR. LOVE YOU SO much, 💋
Our heartfelt sympathy goes you all. I have been thinking of you all day Arlene was the heart and soul of not just her immediate family but also to all of those that knew her .... herkindness and warmth was ever evident. Her giving nature will always be remembered. Thank to All of you for taking such good care of her and your dad. God bless you all and wishes that you find comfort with all the wonderful family memories you have shared during her lifetime. SHe will always be with you in your heart.
I had the pleasure of meeting Arlene at a recent retreat. What a kind and gentle soul and sweet Christian lady. She will be missed. My sympathy to all of her loved ones at this time.
To my dear Sister in Christ Pam and to your family, I am so sorry to hear about your Mother passing. She was such a blessing to her whole family, friends and church community and will be terribly missed. How blessed are all those whose life she touched. I am lifting your family and mother in my prayers. With love in Christ, Monica Sutton
My deepest sympathy to all of you. She was a special lady and a wonderful friend. I will miss her and her loving ways. May she Rest In Peace. XOXO
With our deepest sympathy during this sad time. Arlene will be cherished in our memories. Someone so special can never be forgotten, May her gentle soul Rest in Peace. Love and prayers to all the family.
Pam, our deepest sympathies go out to you and your family. Your mother was a wonderful, and courageous woman, who was loved by many here at Ascension. She will truly be missed. May God grant you and your family peace through this time. Rest in peace Arlene Nancy & Fred Pellerin