Curtis Bernard Brandon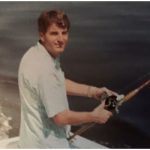 Born on September 29, 1948, in Plainsboro, New Jersey.
Departed on December 8, 2017 in Melbourne, Florida
Service: Wednesday, 1pm January 3, 2018, at the Brownlie & Maxwell funeral home in Melbourne, Florida.
Curtis Bernard Brandon, 69, passed away on December 8, 2017 in Melbourne, Florida, after a long battle with colon cancer. He was surrounded by dear friends and family.
He was born on September 29, 1948, in Plainsboro, New Jersey, and was the oldest child of Curtis and Barbara Brandon. Curt spent his childhood in New Jersey, graduating from Princeton High School before enlisting in the Air Force in 1967 during the Vietn Nam War. He proudly served his country for 20 years and retired as an E-9 on the Inspector General's Team team in 1987 with three college degrees. Following his military retirement, he went on to pursue a career in the civilian sector as a technical writer and aerospace engineer.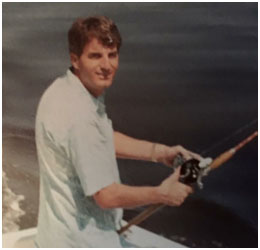 He retired from his civilian career in 2003 and enjoyed spending time with his wife, Rosemary Lynett Brandon, traveling around the globe. His favorite activities included genealogy research and going on cruises with family and friends. No matter what obstacles life threw in their paths, Curt and Rosemary handled them with humor and compassion.
Curt was preceded in death by both of his parents and his wife of 28 years, Rosemary. He is survived by his children, Joe and Shawn Fijol, Sharon and Richard Perez, Kerri and Doug Baraber, Susan Moxley, Kelly and Ryan West; his brother, Jerry Brandon; along with his seven grandchildren, Michael, Nathan, Hannah, Joseph, Jaggar, Jessica, and Caleb.
Curt's family wishes to extend a very special thank you to Steve and Patty Baker. Your friendship, love, and support are appreciated. We love you guys.
A memorial service is scheduled for Wednesday, January 3, 2018, at the Brownlie & Maxwell funeral home in Melbourne, Florida.
7 entries.
This is the appropriate weblog for anyone who desires to seek out out about this topic. You realize a lot its nearly laborious to argue with you (not that I really would want…HaHa). You undoubtedly put a new spin on a topic thats been written about for years. Great stuff, simply great! http://hellowh985mm.com
I certainly miss Curt & I know his family does as well. We had many good talks about the military as we were both in Viet Nam. He was very intelligent & did quite well being an E-9 fairly early in his career. RIP brother, we know you're in a better place now!
I'm so sad to hear this news. Curt was a good friend. He fought the good fight but is now without pain in a better place. He was a proud veteran and one hell of a guy! I enjoyed chewing the fat with him over a couple of beers. He is missed! My prayers are with his family.
We meant them when they lived in Massachusetts . We had lots of fun together. We saw them once when we lived in Ocala Fl.We drove to Melbourne. Curt will be deeply missed. May he Rest In Peace.
Life is not fair, we know, but what a ride Squeeze and his wife, The Rose had. When it was good, it was fabulous. What a good man. What an example he was and continues to be. I'm so very sorry, this was a terrible loss. Much love.
So sorry to hear this. I had just talked to him. I have known him since 1969 at Bergstrom AFB, Tx My thoughts and prayers go out to all.