Curtis Gunderson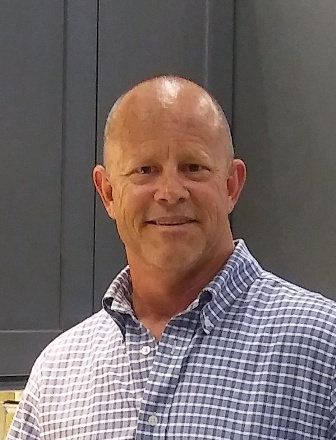 Born in St Paul, Minnesota on December 27, 1965.
Departed in Melbourne Beach, Florida on May 31, 2018
Curtis Gunderson, 52, of Melbourne Beach passed away on Thursday May 31, surrounded by his family at home.
Curt moved here in 1966 from Minnesota and has been the Owner of CWW Kitchens in Melbourne for the past 30 years.
Survivors include his wife Diane, daughter Carlie Gunderson and sons Jake and Eric Louizos, granddaughter Sydney Louizos, father Richard and sister Kami(Jeff)Leonard. He was predeceased by his mother Delphine.
A celebration of his life will be held Sunday from 4pm to 5pm with a service to follow at 5pm in the Brownlie – Maxwell Funeral Chapel.
Donations may be made to the cancer society of the donor's choice.
18 entries.
Many great memories and times spent in Melbourne Beach. You will be missed.
I am truly saddened to hear of Curt's passing. Some of my fondest memories of childhood was at the pool two doors down at Kami's and Curt's and feeding their pug peanut butter off it's nose. Hugs and prayers to you family.
Gunderson family, The tribute for Curt was beautiful. Our hearts and prayers are with you, Diane and family. The Chiarantona's are here for you should you need anything. All our love. Rich Chiarantona and family.
I'm so sorry to read of Curt's death. He will always be that smiling little boy down the street. My deepest condolences to you, Dick, and to Kami. And prayers that God will console Curt's family at this sad time. Much love to all of you. Susanne DuPont Donnan
Curt is a special soul and lives in our hearts until we see him again. Heaven has one unbelievable angel. Sending all our love to the entire family.
I am so sorry for your loss. I will always remember his kindness and help with my kitchen remodel God bless you all
May the Lord's love bring him to that beautiful place we call heaven. My prayers for his family .
Fishing on the other side
Curt and Kami were like my own children.
Keeping you all in our thoughts and prayers. May the memories you have of Curt comfort you in the days and weeks ahead! Hugs!
A friend for many years in the younger days. I didn't know a soul who didn't like/ Love Curt. My deepest condolences to the family and friends. Eric Mertens
Curt was a true friend. The adventures we had in the jungles of MB! From moped races around the house to surfing perfect uncrowded waves, we did it all. A most excellent life lived my friend. Best to the family. I will miss him but trust he has already caught a great fish and wave in heaven.
Our sympathy and prayers.
We are very sorry for your loss. Curt was a wonderful and caring man. We always looked forward seeing him.
May his memory be eternal! Eternal be his memory!!
Curt, we miss you already, though we are comforted that you are no longer suffering. Hugs and say hello to your mom up there. Sending prayers and requesting angels to watch over the family here: Dad, Kami, Diane, Carlie, Jake, Eric & Sydney. You left a mark on many. Many send positive energy to family and friends as we grieve of our loss of you.
Diane, please accept my deepest sympathy for your loss. You and your family are in my thoughts and prayers. Meredith
Diane, My thoughts are with you and your family during this difficult time.