Daniel James McDonough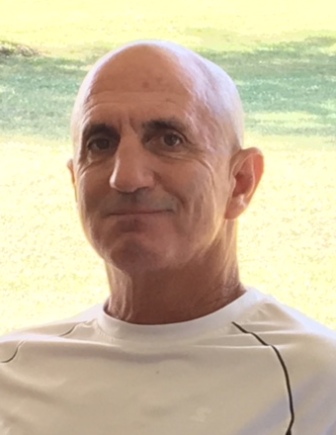 Born in Darby, Pennsylvania on November 26, 1957.
Departed in Melbourne, Florida on June 30, 2018
Daniel James McDonough, 60, of Melbourne passed away on Saturday June 30, 2018 at his home. He moved here in 1973 from Darby, PA, was a Senior Manager of Paradise Pools, and a Catholic. Danny loved motorcycles, drag racing, and being outdoors. He also was a former Golden Gloves Boxer who loved kids and dedicated himself to raising two great boys to being responsible adults.
Survivors include Brothers Patrick (Wendy), Dennis, Steven (Beth) and sister Karen (Douglas) Weaver, sons Kolby and Ryan Powers and numerous nieces and nephews.
Family visitation will be Thursday July 12th from 5pm-7pm at Brownlie & Maxwell Funeral Chapel. www.brownliemaxwell.com
31 entries.
Sorry for your familys loss. He will be missed dearly.
My condolences to you Karen and family for your loss. Praying for you and the family. May God give you strength and peace. Alice Derico and family
Our sincerest condolences to the McDonough Family. Danny was one of the sweetest, kindest people ever. I have so many memories from the Sherwood days. I pray you find comfort in remembering the good times. He was truly a good soul.
We are so sorry for your loss Karen, Danielle and family. We are keeping you all in our thoughts and prayers. May God keep you close. Warmest sympathies, Ruth and family.
Will miss you dearly. A great guy and friend love to you. I will always remember hangin with you and you're dad on the porch . You will be my heart forever.
Danny was a good man a awesome friend.ge was always kind hearted and never spoke ill of anyone Rest In Peace my friend see you again 🙏🏻😢. Always Dolly
Remembering Danny's wonderful and gentle soul will forever remain in our hearts. May the love of family and friends comfort you during these difficult days. Heaven gained a new angel and you all recieved another guardian angel to watch over you. You will all have a very special place in our prayers. We love you. ~Sleep sweet Danny~
I grew up with Ryan so I knew Danny fairly well..the guy was always kind and friendly. Always interested in what was going on in our lives. He had some great funny stories he used to share with us too. I'll rememeber him for years to come.. R.I.P.
I still remember his daily jog along Post road and the two gorgeous Irish Setters..
I don't think of Danny without thinking of the quiet, unassuming smile he always had. He was a very special part of our family. Kolby & Ryan we're blessed with such a giving and kind Dad. From the bottom of my heart- Danny, you are loved and will never be forgotten..
I met Danny and his family in the mid 70s We all had lots of good times at their family home. His parents allowed all of us kids hang out there and always made us feel welcomed. He will be missed by many. My deepest sympathy to all... Rest in peace Danny. Sincerely, Barbara
Damn! This is a shocker to me! Danny was a wonderful person. Great personality. Always in a good mood every time I see him. He will be missed by everyone. May you rest in peace, my friend. My condolences to his family and friends.
My sincerest condolences to your family. May you all feel the arms of our Lords arms around you to comfort you at this most difficult time. Cherish all of your loving memories of Danny like we all are right now. Until we all are together again. Praying for your peace. <3
May you Rest In Peace my cousin. I wish we would have lived closer and been there for you. I am so happy we got to share some great times when we were younger.
Pat,Wendy,and family so sorry for your loss R.I.P. Danny
Danny, you are in the loving arms of God. No more pain and suffering. Rest in peace and blessings to you and your family.
The memories of days gone by I will always remember. You will be missed!! You were so kind to so many. Prayers for your family for the loss of such a dear brother.
Our deepest condolences to the McDonough family. Danny was a devoted father to Kolby and Ryan, and a true friend to all who knew him. He was loved and will be dearly missed by our family. Rest In Peace, Danny. With love and sympathy, Pam, Kevin and Alex Powers
Rest In Peace Danny Praying for his family and friends