Daniel James McDonough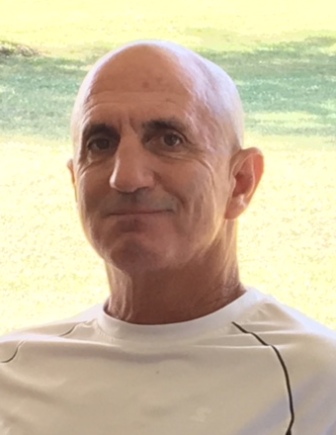 Born in Darby, Pennsylvania on November 26, 1957.
Departed in Melbourne, Florida on June 30, 2018
Daniel James McDonough, 60, of Melbourne passed away on Saturday June 30, 2018 at his home. He moved here in 1973 from Darby, PA, was a Senior Manager of Paradise Pools, and a Catholic. Danny loved motorcycles, drag racing, and being outdoors. He also was a former Golden Gloves Boxer who loved kids and dedicated himself to raising two great boys to being responsible adults.
Survivors include Brothers Patrick (Wendy), Dennis, Steven (Beth) and sister Karen (Douglas) Weaver, sons Kolby and Ryan Powers and numerous nieces and nephews.
Family visitation will be Thursday July 12th from 5pm-7pm at Brownlie & Maxwell Funeral Chapel. www.brownliemaxwell.com
31 entries.
Extending my sincerest condolences. It was a pleasure to know Danny. May he Rest In Peace!
May Danny Rest In Peace, and may his family and loved ones be consoled.
DANNY I HOPE YOU R.I.P NOW
Danny was one of the kindest people I have ever known. He would do anything for anybody who needed him. He took on the responsibility of helping raise two boys when they needed him the most and he never asked a thing in return. I honestly don't think Ryan and Kolby would be the amazing young men they are today if it wasn't for Danny's guidance along the way. He was a great dad and a wonderful friend. Our family gatherings won't be the same without him and I hope with all my heart he knows how much we loved him. Rest In Peace sweet friend. We will miss you.
You were an amazing guy, you will be greatly missed by many.
What a wonderful son you raised So blessed that Kolby got to know his father before it was his fathers time to go and feel no more pain.
Ryan and Kolby, I am so sorry for your loss. Danny was a kind and caring man, gone too soon. I will always remember him and his sweet smile.
There are no words to express the heartache I feel. My thoughts are with you Steve and Beth, Karen, Pat, Dennis and all the family hoping you can all find comfort and some peace with each other. Prayers for you all.
Kolby & Ryan my heart goes out to you. I am so sorry for your loss. My the Lord put his arms around you and the rest of his family in comfort. I am so sorry that I will not be able to attend but I will be there in spirit. Love you guys.
I will always remember Danny's kindness and quietness yet he drove the fastest loudest vehicles in the neighborhood! You will never be forgotten!!! Love to all of the family ❤️
Rest In Peace Danny. You always had a great story to tell. Go rest high upon the mountain