Johnny L. Shelby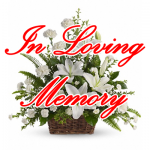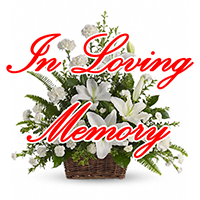 Born in Hanford, CA on April 24, 1945.
Departed on February 28, 2018 in Orlando, Florida
Johnny L. Shelby, 72, of Melbourne, FL passed away on Wednesday February 28, 2018 in Orlando, FL.
He moved here in 1979 from California and retired as a Life Support Engineer for EG&G in the aerospace industry. He was a veteran of the USAF working in Crash and Rescue, an avid gardener and a good husband and father.
Survivors include his wife Linda son John (Jennifer) Shelby, grandchildren Jordan, Jayden, Blaise, brothers Bob, Richard and Tim and many nieces and nephews.
A Celebration of his life will be held on Thursday March 8th at The Rialto Hilton from 5pm-8pm with military honors at 6pm.
Donations in his memory may be made to the UF Health Cancer Center at The Orlando Regional Medical Center.
2 entries.
May 11—Oh my goodness. I just saw a former classmate who told me about Johnny's passing. I went to school with Johnny from 1st grade through high school (or at least until he left for the military). I have such fond memories of our elementary school days. And he spent a lot of time at our house during one summer. My Mom always gave him a fun time and really liked him. I never got to thank him for coming to her memorial service. So sorry he never made a class reunion. Many of us always wished he would show up. So sorry for your loss. May you have God's peace as you adjust to life without him. My prayers are with you all.
John you well be missed by all your friends. Rest in peace my friend.