Kelly Lepper Downing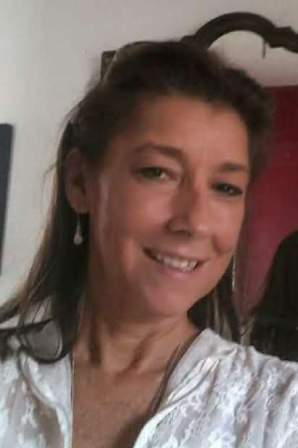 Born in Gainesville, Florida on October 28, 1964.
Departed in Rockledge, Florida on April 16, 2018
Kelly Lepper Downing, 53, of Cocoa passed away on Monday April 16, 2018. She was a native of Gainesville, a graduate of Melbourne Central Catholic and USF and retired as an elementary school teacher. She loved spending time with children and tutoring, was a talented piano player and loved arts and crafts. Kelly was known by her infectious laugh and generosity to all.
Survivors include her husband Michael Hargreaves, father Jim Lepper and sister Robin (Doug) Slentz.
A private service will be held at a later date in St. Petersburg. Donations in her name may be made to Ascension Catholic School.
17 entries.
Kelly it's so much I can say about you but I told you why you was here with me... you are so amazing... you was more than a friend you were the best Auntie my kids could ever ask for.....your going to be Missed...my heart aches.....I still don't understand why but God Knows Best I love you with all my heart and always will....until we meet again....
Kelly and I taught together at Holy Trinity some years ago and she was so sweet and caring. I have a lot of nice memories of our times together. Rest In Peace! Libby White
I know you are making the angels laugh with your joyful spirit! Your kindness could light up a room. Rest in peace, Kelly.
No words can sum up a lifetime of memories and love. Kel, I love you and will miss you dearly. Your laugh, your smile and your wit are like no other. I have peace knowing you are doing arts and crafts with the children in heaven and reuniting with your Mom. Rest in peace on a heavenly hammock, my friend! Love always- Sherbert (Apologies if this is a duplicate entry. Didn't see my first attempt go through)
Rest In Peace! Praying for all your family and friends during this sad time.
You will be missed Kelly! I'm so thankful that you came for our 30th high school reunion. You were the same sweet, loving, and happy girl I always remembered. Thank you for the last hug, smile, story, and pictures I would share with you. God knows what's best for each of us and so He held your hand and brought you home so you could rest in His peace. To your family, our hearts and prayers go out to all of you.
kelly im left with so many memories we had together. our wonderful God gave you mercy and brought you home out of your pain in so many ways. you will remain in my heart forever. i know your wearing the most beautiful crown just as beautiful as you were inside and out. for your kindness to others in so many ways you touched hearts and left a tender place in our hearts. your family is in my prayers for their loss. I will see you again and we can continue our laughs for eternity. I love you always.
My loving adopted wonderful, full of fun daughter, i can't fatham the fact that your no longer physically with us. But sweetheart you will always have a special corner in my heart, a place in our lives. Your laughter craziness and silly ways we see when Connie and i talk about you!. Tears are a language God UNDERSTANDS...our tears roll down my cheeks whenever i think of you and all the special things we did together. WHEN I WRAP IN MY GREY BLANKIE YOU GAVE me FOR CHRISTMAS...I WILL BE FEELING YOUR ARMS HUGGING MY NECK. YOU ARE HONEST, DIDNT BELIEVED IN LYING OR TALKING BAD ABOUT ANYONE. I wished with all my heart you would have had the last 6 years of your life being happy, but it was in sadness and broken. But my darling girl you are now laughing and dancing with the angels. When Jesus comes back real soon and gather us up we will all be together never more to part or say good byes. I LOVE n MISS YOU GOOFY! UNTIL TOMORROW MY ANGEL KELLY. "MOM" LOVES You!
My condolences to the family. I didn't know Kelly very long, but in the short time I knew her I saw a kind, sweet person. You're in our hearts & prayers.
Kel, your life's journey was filled with many curves and turns. As I write this, I remember the day we asked your mom to define a turn, she said "Pieces of feces?" Thinking we had said turd. ...and a million more hysterical times together, is what I will hold onto now! Your laughter, smile, and wit...but most of all, how you treated my children with love and selfless generosity ...made it easy to love you! I wish I could turn back the clock, but I can't. I picture the children in heaven dancing and playing crafts with you, while you are having a deep conversation with your Mom. No more pain! Rest in peace, Kel! Love always, Sherbert.
Heaven has truly gained another angel! You had the best laugh and beautiful smiling eyes. I will always remember our OLL days when we first met as I came there as a seventh grader and you became one of my first friends. You and I roamed those halls after school everyday before we would walk to your house or my mom's office. How about when we broke Sister Frances's key ring with a million keys on it from the second floor and trying to find all the keys that fell from the second floor! My favorite expression from you was " Oh my Stars"... well my sweet friend as I look to heaven now I will focus on those stars knowing you are up there watching over the rest of us! Tell Maria hello and one day we will reunite together again!
Love you Kel more than you loved life.
to our MCC classmate: God rest your sole
Kelly, I miss your attractive beautiful smile and laugh that was infectious with your wit and happiness. I will always remember those good times and still smile with a tear. Your sincere beautiful eyes, that no one could say no to. And your caring, sharing and loving heart that made everyone love you. You will be dearly missed, I love you "Kel"
Rest In Peace Kelly, I'll always have the great memories of hanging out with you before your move to Tampa ,Wish we would have stay stayed in touch. Love always your cous , Doug💐
Now that I was back in town I really thought I'd get to see Kelly and have lunch someday soon. I didn't get that chance but I'm surely praying for peace and remembering our many good school day memories. At OLL, first grade, we were all getting ready to go home and I ran past Kelly to get my book bag, tripping on her foot. My face landed on the corner of one of those silver edged tables and I broke several blood vessels in my cheek. Kelly went and got me a paper towel but it would leave me with my high dimple on my right cheek for the rest of my life...so Kelly, you wil always be in my smile and forever in our hearts.
You are really going to be missed Kelly. I' ll miss your smile and laugh and the fun we had.God bless you and enjoy time with your mom. Dave