Ken Carlson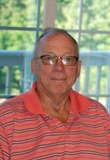 Born in Lansing Michigan on December 30, 1944.
Departed in Melbourne, Florida on July 10, 2018
A Life Well Lived – The Story of Ken Carlson by his daughters, Karin and Shari
Ken Carlson's wonderful journey of life began on December 30, 1944 in Lansing, Michigan. Ken was the son of Harold and Katherine Carlson. He grew up with his two sisters Anne (Taylor) and Cathy (Kasten). He has continued to stay close to his sisters who have gone on to have wonderful families of their own (Anne's children from her first marriage) are Amy and Dan – with her husband Dave, her family expanded to include 3 lovely step daughters Amie, Jacquelyn and Colleen. Kathy's children are Adam, Ryan, and Tim – husband is Fred)
When Ken talked about his childhood, he had so many fond memories of his Sisters, Aunts, Uncles, Cousins, Grandpa's farm and lifelong friends. He talked of cherry fights, apple pies, axe throwing (look out Anne!), and crashing canoes (thankfully not his body) over waterfalls.
Ken graduated from Everett high school in 1963 and Michigan State University in 1968. He often bragged about Irvin "Magic" Johnson also attending both schools during those years. Magic was MSU 1978-79ish.
After college graduation, Ken moved to Florida, too far from Michigan if you asked his parents. He started his Electrical Engineering career at Radiation Corp, which later became Harris Corp.
While working at Radiation, Ken met the love of his life and future wife of 47 years, Stephanie.
In 1970 Ken was drafted by the Army for the Vietnam war, but he and Stephanie were thankfully stationed in Vincenza, Italy, where they lived for over a year. While stationed in Italy, They developed their love for travel and exploration. They traveled to Switzerland, Germany and Austria several times while Italy was their home address.
Upon discharge from the Army, Ken and Stephanie returned to Florida and Ken returned to work at Harris Corporation and started their family with 3 children, Shari, Steven (preceded in death in 1994) and Karin. Ken and Stephanie also began a lifelong friendship with Mary and Frank (preceded in death) Pugh and their family upon their return to Florida.
Dad greatly enjoyed his work at Harris and worked there until he retired in 2010. He made a great number of friends while working at Harris, especially one lifelong friend and golf buddy, George White. He took advantage of many social groups at Harris including the bowling league, Men's softball and golf.
After a few years back at Harris, Ken continued his education and completed his masters at Florida Institute of Technology in 1981.
In 1992, his first daughter, Shari married Scott (Mitchell) and they had Ken and Stephanie's first amazing grandson, Christopher. They would often travel to Gainesville to see Christopher play a variety of sports, but mostly basketball. When the Mitchell's moved to Orlando they were able to spend even more time with Chris and golfing together also became a favorite pastime. Dad was not pleased at how quickly Christopher became proficient at golf and it was a race to see who would get the first hole in one.
Karin has two wonderful granddaughters, Shelby and Rylie. Ken and Stephanie were blessed to have Karin and these daughters live in their home for the early part of both of the granddaughters' lives. Karin also stayed local, so Ken and Stephanie were able to be more active with the girls than most grandparents. Attending cheerleading for Shelby and softball for Rylie were frequent dates on the calendar. In addition, many sleepovers and school pickups provided a chance for this family to have a deep relationship that very few grandparents get to experience. Ken was a father to these girls and this has been an incredible blessing for all of them.
Prior to Steve's passing, he was dating a woman named Dawn. Dawn lived with the family for a short period and became a permanent addition to the breadth of daughters and grandchildren that Ken and Stephanie included in their hearts. Dawn, her husband, Matt, and their 3 children, Steven, Chase and Ian, have remained a part of our family to this day.
Ken and Stephanie continued their love of travel over the years. In early days, as a young family, they spent a lot of time outdoors at the beach and camping with a pop-up camper in many Florida campgrounds. As a couple, they saw some of the most beautiful places on earth through air travel and cruises. Their cruises included Hawaii, Alaska, the Eastern, Southern and Western Caribbean. Every other year, the entire family would ski in Lake Tahoe. And every year, for 40 years, they would enjoy a timeshare in the Georgia mountains where we enjoyed rafting, hiking, and time together.
Ken's hobbies created countless stories for his family and friends. His golf career spanned over 50 years and he was lucky to see and play some of the most beautiful golf courses in America. One of his favorite annual traditions was traveling to Alabama to play the Robert Trent Jones golf trail with over 30 of his friends and colleagues (including his son in law, Scott).
Ken's backpacking hobby led him to complete over 250 miles of hiking the Appalachian Trail over several years. His scuba diving adventures included Hawaii, West Palm, and the Keys. He was also a strong skier (except in high powder) and he had a lot of fun ski adventures in Lake Tahoe and Colorado where his family enjoyed countless hours of comedy at his expense from falls.
Ken became ill about 2 years ago with his final passing on July 10, 2018. Stephanie was a wonderful caretaker of Ken during his illness and the trust and love that they shared was evident. As she had to push him sometimes to continue to be active and a part of his own care, she would often say "Ken, you don't expect me to stop arguing with you now do you?" He knew she loved him and he was adamant to remain at home and have her by his side. His family was also by his side in his final moments.
In one of our final talks with him he said "I had a wonderful family, great friends, and I got to see the world. I had a wonderful life. I was a very lucky man."
Ken is blessed to have hundreds of friends, family and neighbors that join his family in mourning his loss. His kindness, sense of humor, and integrity will be missed. We are all better for having him in our life.
Calling hours will be on Thursday July 19th from 5pm-7pm at the Brownlie – Maxwell Funeral Home. A Funeral Mass will be celebrated at Our Lady of Lourdes Catholic Church on Friday July 20th @ 10am
16 entries.
I just received this news this evening. So very sorry for your loss, each of you! He was a wonderful man and father! He will surely very missed! Love you all, Linda and Danny
your father and husband will be missed by all who knew him.A great friend and lunch partner to me for many years.
Thoroughly enjoyed working with Ken! He was a great guy all around! Thoughts and prayers for all.. He will truly be missed, Sherry Wright
Steph, Karen, Sherri and all the family- we love you and wish we could be there. Sending comfort and hugs to you all.
Ken was a great guy. One of the best. He left us too soon. Love and prayers to all family and friends at the loss of this very special person. Louse and Frank
I met Ken and Stephanie several years ago in a wellness program. They were both delightful and brightened up our group each week. Ken was a very kind and intelligent gentleman who will be missed by many. I am greatful to be able to keep in close touch with Stephanie.
Ken was the kindest man I ever met. Never mad at anyone about anything. I will miss him playing golf and especially our Alabama golf trips! He was one of originals and the stories are an awesome memory! Sausage and peppers forever in heaven!
When I think of Uncle Ken , the first thing that comes to mind is how kind he was to me. He always showed an interest in my life. I especially remember golfing with him at Pine Valley. He was patient with me as I struggled at hitting the ball. My thoughts are with all of the Carlsons that are dealing with Kens passing.
Stephanie, we wish we can be there in person to show our love for you and for Ken. We are so saddened by his passing and we are praying for you and the girls. We love you guys! Love always, Amanda, Mike, John, David, Calvin, Jacob and Sharon
Rest in Peace "Sparty" you were loved and will be missed!
Rest in Divine Light and Peace. Prayers of comfort to the family.
Wanted to let you guys know that you are in my prayers for comfort and that I was very grateful to share in this beautiful message of a loving wonderful family memories.
Our hearts and prayers are with you and family. We will miss him dearly.
Ken was a great man and I love to hear stories over our dinners.
My love and prayers are with you and your family as you go through this great loss.
We enjoyed our times out together with Stephanie and Ken. I especially enjoyed my one time alone with Ken golfing in the hills of Georgia. He was a man of great character and he will be missed.