Michael Austin Rubel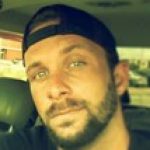 Born in Melbourne, FL November 12, 1985
Departed in Melbourne, FL on April 8, 2018
Michael Austin Rubel, 32, of Palm Bay passed away on Sunday April 8, 2018. He was a native of Melbourne and a Landscaper.
Survivors include his mother Jackie Rubel, father Tony Rubel, companion Cassandra Trammel, son Austin Jacob Rubel, brothers Chad and Jarrod Rubel, sister Nikki Pementel . Service will be at a later date.
21 entries.
may God bless you and your family and bring comfort.
Mike, I miss you and it's hard to say anything to comfort your loss. You were allways good to me. Your smile is priceless. Your wonderful son will live thru you, and will do my best to be a great OPAH. The movies from his birth and you holding him and many more he will remember.....You are missed.
My deepest condolences my heart and prayers are with his family and friends RIP Mike gone but not forgotten
So sad you left us so early.... rest easy
Our condolences to his mom and dad and Cassandra and Austin . Mike was a good boy and always funny and sweet and very respectful when he was around us ! We loved him and he will be missed ! God be with you all
Michael you will be missed by many, many people. In being my son Eric's friend you were like my own son. When Eric lost his oldest sister you were there for all of us. She was 33 and now we are losing you, way before your time. My heart is aching for your family as I know that the loss of my oldest daughter is the greatest loss a person can have. I will hopefully be able to help your mother because if you haven't lost a child you really don't have a clue. My Dear Michael I know you and Kelly are together now and will always be our guardian Angels. May you always R.I.P.
My heart goes out to Mike's family, Cassandra, and Austin. He loved you all and that was evident in everything he did. He was full of life and had so much more to give, but was taken too soon. He leaves behind a lot of great memories. Rest In Peace, Mike.
We can not put into words just how heartbroken we are over the loss of such an amazing man and father. We have known Mike and his family for over 15 years, our sons are just 4 weeks apart in age and my heart breaks for AJ and his family over his passing. Mike you will be forever missed and I will look forward to meeting you on the other side. Fly over us and watch over us until we meet again rest in heaven.
I only knew you a couple years but you where a great person rest in peace my friend.
So shocked to hear, My prayers are with you. Jackie if there is anything I can do for you please let me know. My heart is aching for you and your family
Jackie, I am totally Shocked to hear about Michael. Saw it on facebook. Please let me know if there is anything I can do for you. My heart is aching for you and your family
Prayers for Mike and his family. Many, many prayers that the angels escorting him to wholeness and restoration now return to aid and comfort those left to figure out how to carry on. Prayers for bug as he begins to navigate what will never be normal. Bless you all.
My prayers are with his family as you all grieve his passing. I am so unbelievably sorry for everyone's loss Nd know that only time can ease this wound. God Bless you all.
I am so very sorry. My heart is with you.
Mike you will be well missed and was truly loved... But we now have another Angel watching over all of us.. Much love for you.
Josh,Mick was a good friend and a loving dad to his son
Our prayers and thoughts are with you. Joan and Jay
Mike was a great uncle and definitely meant a lot to me and so many others .. I love you so much uncle mike .. I'm gonna miss you so much