Shiela Kamberger Caruso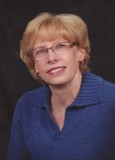 Born in Baltimore, MD on February 21, 1961.
Departed in West Melbourne, Florida on April 26, 2018
Shiela Marie Kamberger Caruso, 57, of West Melbourne passed away on Thursday Aprin 26, 2018 at her home. She was a native of Baltimore, MD moving here in 1986 from Baltimore and worked at a Medical Coder at HRMC and a member of The Presbyterian Church of the Good Shepherd.
Survivors include her son Michael (Maura) Caruso, grandson Mikey III, Companion Michael Caruso, Twin Brother Patrick (Lori) Kamberger Brothers Michael (Stacey), George (Terri), and Joseph (Miranda) Kamberger, also a sister Lisa (Robert) Miller several nieces and nephews and her dog Daisy. Special cousin Eric Butterfield. Predeceased by her parents George and Katheryn Kamberger.
Services will be Wednesday May 2nd at 6pm in the Presbyterian Church of The Good Shepherd, 810 West Florida Ave., Melbourne, FL 32901. Donations in her memory may be made to the Charity of your choice.
15 entries.
You were a great guy and a good neighbor! No more pain now my good friend. I will miss you,your smiles, your jokes, our Christmas "cookouts" and your kind spirit... I love you. God speed.
Sorry for your loss praying for the family
To the Sheridan Family We are so sorry for your loss We haven't seen Danny for quite a while but remember him being fun loving, carefree with a good sense of humor. We have many memories of the good times with all the cousins and family together. May you all find comfort in the many memories. Our prayers and thoughts are with you at this time. Love Sam and Audrey Baas and family
Dan was a great guy he will be dearly missed
I am so sorry Grace and family. I can not imagine what you all are going through! May God bless you all!
Danny is with his family, friends and all the saints with God in Heaven.
Shiela will be missed by all of her fellow Health First team and friends. My heart goes out to her family. Gayle
Danny is missed. He leaves a warm, happy memory. His humor and positive attitude will be remembered.
The Boerensen family sends love and prayers to the Sheridan family
Thinking of you John and your entire family after the loss of your beloved brother. May you find peace in the knowledge that his pain has ended. Sending love. Casie & Emily Marshall
The passing of a kind and gentle man, a rest well earned.
He was a great friend and will be greatly missed by many , thoughts and prayers are with Sarge and the family in this sad time my heart is with you all .
Passing of a gentle and kind man, a rest well earned.
My heart goes out to Shiela's family. She will be missed greatly. She was a Christian and we will all see her in the bye and bye. Shiela's Mikes' - Mike Sr, Mike Jr and Mikey III were so special to her. Her daughter-in-law, her twin brother and siblings were special to her too. I feel like I know her family for they were constantly in her conversations. Our sympathy, Lena & Tom Barbieri