Walker H. Alldredge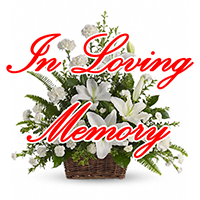 Born in Lubbock, Texas on January 26, 1925.
Departed in Palm Bay, Florida on May 1, 2018
Walker H. Alldredge, 93, of Melbourne passed away on Tuesday, May 1, 2018. He was a retired Chief Master Sargent and a member of Ascension Catholic Church.
Walker is survived by his wife, Lillie; daughter, Cheryl Brockman; son, John Alldredge; step son, Michael Palmer; step Daughter, Pamela Weitzner; grandchildren, Jonathan, Corey, Jerika, Jennifer, Justin, Ryan, Jordan, Nathan and Kathryn; 10 great-grandchildren; and sister, Wilma Gowins.
A Funeral Mass will be celebrated on Monday, May 14, 2018 at 10:00 am in the Ascension Catholic Church with burial to follow with Military Honors at Cape Canaveral National Cemetery. Donations in his memory may be made to William Childs Hospice House.
1 entry.
Hank will be missed upon this Earth, his kindness and gentle heart touched our family, he was the best landlord. I recall my husband and I visited he & his wife at their home and we gave them a clear glass nativity scene which he had enjoyed so much. We know he's not forever gone, just for a time gone from our sight, he is all the way home in Heaven.