Claudia A. Esposito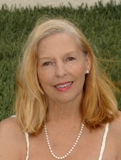 Born Lugano, Switzerland on September 29, 1937.
Departed in Indian Harbour Beach, Florida on October 31, 2018
Claudia A. Esposito, 81, of Indialantic Florida passed away on Wednesday, October 31, 2018 surrounded by her family. Claudia was born in Sorengo, Switzerland on September 29, 1937 to parents Mario Bernasconi and Irma Panes Bernasconi. She graduated in 1956 from the Art College Textilfachschule in Zurich, Switzerland. She worked as a textile designer in Switzerland and later designing greeting cards in Ohio, U.S.A. She returned to Switzerland where she met her husband. She moved to New York and married her husband in 1964 in America. She raised her 3 children in Bay Shore, New York. In 1986 Claudia and her husband moved to Florida and were owners of the Beach House Motel in Indialantic. After their retirement, Claudia and her husband lived part time in Italy and Switzerland and cared for their grandchildren.
Claudia was a loving wife, mother, and grandmother. She was a talented artist known especially for her paintings of flowers, angels, and waves. She spoke several languages and was a gifted cook, notorious for making her family the most delicious pasta. Those who knew her would describe her as graceful, elegant, cultured, strong, and beautiful both inside and out. She was a natural optimist who always found joy in life and was also devoted to faith and prayer. She lived a full life and will be missed tremendously by those who loved her dearly. As heartbreaking as it is to lose such a beautiful person, she is now at peace and in the presence of the angels that she painted all her life.
Surviving family members include her husband Claudio Esposito, children, Anna Halliday, Michael Esposito (Melissa Esposito), and Vita McGivney (Bob McGivney), and grandchildren, Donald (Victoria), Danielle (Dennis), Michael, Michelle, Sabrina, Nicholas, Claude, Celeste (Chris), and Sean.
A mass in Claudia's honor will be held on Thursday November 15th at 10:00 AM at Immaculate Conception Catholic Church, 3780 S Hwy A1A, Melbourne Beach, FL 32951. All who knew Claudia are welcome to attend with a reception to follow.
In lieu of flowers please consider a donation in her memory to St. Jude Children's Research Hospital.
4 entries.
Youre Always in my thoughts. Love you<3 mom
I had the chance to meet with Claudia only a few years ago. My grandfather was a close friend of both Claudia's mother and father. So we shared something dear to both of us. Claudia was a kind person, enthusiastic about life and art and so dedicated to the artworks of her father. I loved meeting with her once a year and even if the meeting were brief, we had a lot to talk about. Her image and her voice is still a strong memory and that part of her will stay with me. I admired her loving relationship with her husband and I really enjoyed her artworks. She will be missed. I am thankful to heve met Claudia in my life.
❤️❤️❤️❤️❤️❤️❤️❤️❤️❤️❤️❤️❤️❤️❤️❤️❤️❤️❤️You had more of an impact on my childhood than you knew. Fly in the beautiful stars, and with the angels that you painted. ❤️❤️❤️❤️❤️❤️❤️❤️❤️❤️❤️❤️❤️❤️❤️❤️❤️❤️❤️
Mrs. Claudia will be missed, she was a wonderful lady from the first time I met her, always expressing a very peaceful spirit even if she wasn't feeling her best. I feel comfortable knowing she's with our heavenly Father in heaven. Mrs. Claudia you are at peace with no more pain. Love ya much, Debby