Please compare our casket prices to any others you might find on the net, a funeral home or casket retailer. We believe we are more reasonable than any of those that advertise scare tactics of higher prices at funeral homes. These are some of our most selected caskets. Many more are available to see at the Funeral Home. Call or email us at [email protected] with questions. Prices are subject to change without notice.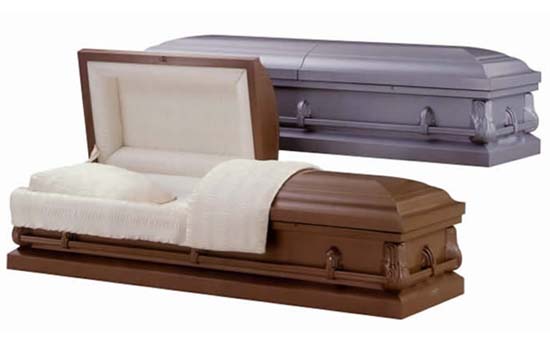 Minimum Metal
20ga "Minimum Metal"
Non sealed
Silver or coppertone
Crepe interior
Our Price: $1000.00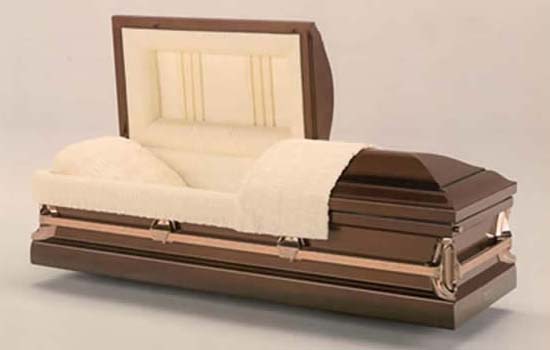 Sunglow
20ga Batesville Casket Co.
Sealer
'Sunglow' in Coppertone
'Vintage' in Silvertone
Our Price: $2400.00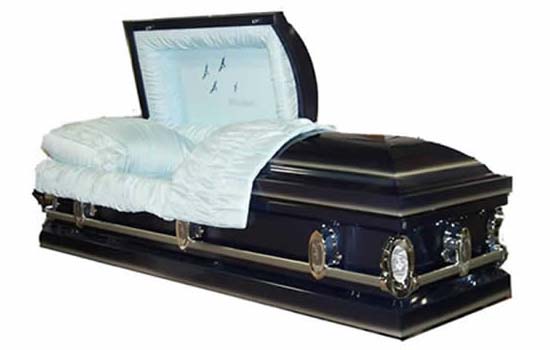 Birds In Flight
20ga 'Birds In Flight'
Sealer
Blue shaded silver blue
White crepe interior
Our Price: $1700.00