Dorothy "Mona" Campbell Thompson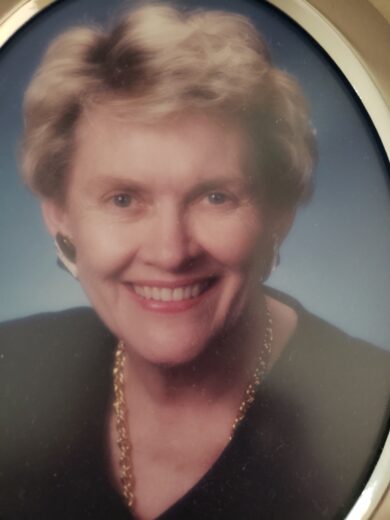 Born on August 13, 1932 in Richard City, Tennessee
Departed February 6, 2023 in Rockledge, Florida
Dorothy "Mona" Campbell Thompson passed away February 6, 2023, but has joined our Lord and Saviour Jesus Christ in heaven. Mona was born near Chattanooga, Tennessee to John Frazier Campbell and Ruth Johnson. She graduated from Rollins College in Florida. Mona eloped with Richard H "Buddy" Thompson, her brother Bob Rowlette's best friend. A couple years later she gave birth to her son Owen Campbell Thompson and then to her daughter Ruth Carey Thompson. Mona was a devoted and loving wife and mother that forged the way to lead her family to their Faith in Jesus Christ.
Mona was proud of her Melbourne heritage. Her grandfather C.J. F. Campbell was the first Mayor of Melbourne. As a stay at home mom she taught piano, enjoyed playing golf and traveling with her husband Buddy. Later she became a realtor, but was always involved in her community with the Junior League, volunteered in her church, as a bell ringer for the Salvation Army and she began a women's bible study that is still active. Mona was an avid reader, bridge player and enjoyed just about any type of game that was fun or challenging. Mona was a vivacious, caring, independent woman that loved her faith, family, friends, the Palm Cottage caregivers and Cottage mates. She truly found her joy in being with others and sharing her faith.
Mona is survived by her children Owen Thompson (Christina) and Ruth Thompson (Mike Kenitz); her granddaughters Dara Prettyman (Matt), Liv Kim (Taewoo) and Dru Muneer (Malik); and great
grandsons Elijah and Rowan Prettyman.
A memorial service and interment will be held at Prince of Peace Church, 6895 Murrell Road Melbourne, Florida, 32940 on Saturday, March 4, 2023 at 10.00 a.m. In Lieu of flowers, donations would be appreciated to Prince of Peace Church or Samaritan's Purse.
Mona, Mona, Mona…….you are deeply loved and missed!
Prince of Peace
Samaritan's Purse
>