Faith Donnelly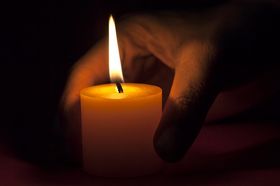 Born July 3, 1976 in Titusville, Florida
Departed August 11, 2023 in Apopka, Florida
Faith Donnelly was born in Titusville, Florida on July 3, 1976, to parents Donald and Debra Carrigan, n.k.a: Debra Holton.
Faith attended Astronaut High School in Titusville, graduating in 1994, and began her college studies in Psychology at Berea College in Kentucky. Although Faith did not complete her degree at Berea, she would later attend the University of North Florida and ultimately graduate from FIT with a Bachelor of Science in Computer Information Systems in 2019.
Faith was married to her husband for over 22 years, and they had two children Michael, 21, and Ella 13. She was employed as a computer software analyst for companies including JP Morgan Chase, ASG and most recently Lockheed Martin, where she worked on the computer software programs for the Trident Missile System. She was a hard-working person who always helped to provide for her family.
Faith was also a loving mother and devoted wife. She enjoyed reading and taking cruises with her family and sometimes her best friend Jodi Goldberg. When she wasn't curled up with a good book, Faith loved to search for bargains at the local thrift stores.
Sadly, Faith had a series of ischemic strokes on March 9, 2020, which caused severe brain damage. She was only 43 years old at the time. For the next 3 and a half years, Faith worked hard to overcome the significant challenges caused by the strokes but ultimately succumbed to an infection on August 7, 2023. Faith will be greatly missed by all that knew her.