Frederick Joseph Fauvell, Jr.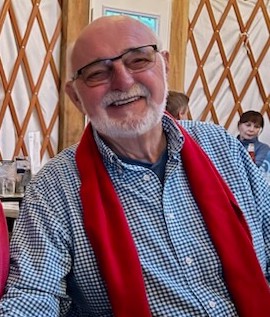 Born on August 19, 1943 in Brooklyn, New York
Departed December 20, 2022 in Palm Bay, Florida
Frederick Joseph Fauvell, Jr. 79 of Melbourne Beach, Florida passed on December 20, 2022 at William Childs Hospice House in Palm Bay, Florida.
He was born on August 19, 1943 in Brooklyn, New York to Frederick and Veronica Grace Duffy Fauvell. Loving family members include his wife of 55 years, Barbara Marie Fauvell; son Kevin (Ramona) Fauvell; sister Veronica Wilcoxson; brother Alfred (Linda) Fauvell; grandchildren Kayla and Teagan; nephew Pj and niece Lauren; her mother Carmen and her son Tyler.
He was preceded in death by his parents Frederick and Veronica Fauvell; brother Kenneth Fauvell; sister-in-law Vicky Fauvell Harmel and brother-in-law P.J. Wilcoxson.
Family members also include many cousins in New York and Florida as well as close friends who are like family including personal and police families.
Fred was a New York City Transit Policeman (his last post being Times Square) for a few years before moving to Florida and joining the Miami-Dade Police Department in 1970. He started with the Marine Patrol as a patrolman but most of his career was as a Detective where he worked Safe Streets; the General Investigations Unit; Robbery; Homicide; and the Narcotics Task Force with DEA and Customs until he retired and moved to Melbourne Beach in 1998.
He enjoyed hobbies such as designing stained glass, boating, family vacations and cruises (Caribbean, Alaskan and European River Cruises). He was an avid cook and also enjoyed watching his teams the Florida Gators and Miami Dolphins during football season. In recent years, he enjoyed visiting family in Utah often.
Fred served honorably in the United States Army. He will be laid to rest with military honors at Cape Canaveral National Cemetery on February 24, 2023 at 10:00 a.m. Attendees will line up in Lane C (Charlie). Service will be completed by 10:30 a.m. with luncheon to follow. Please RSVP for either or both in advance. Thank you. [email protected].
Please consider a donation in his name to T2T.ORG (Tunnel to Towers Foundation) if you wish: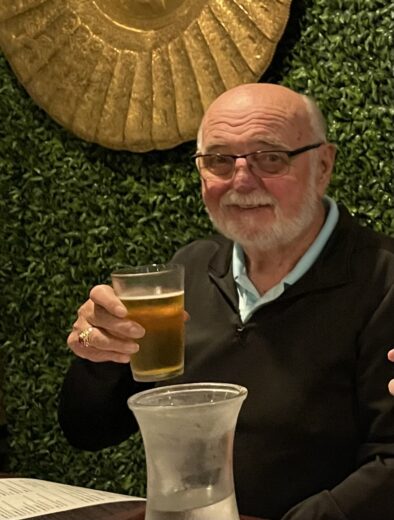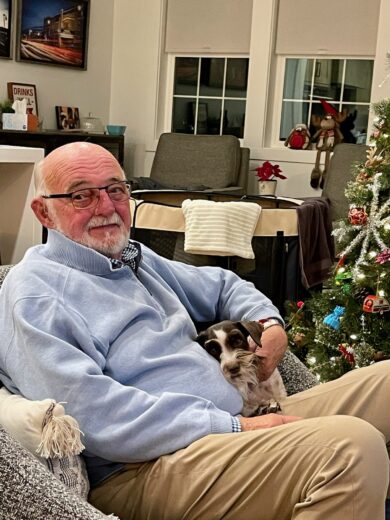 17 entries.
I just became aware of this guestbook today. Fred and I were friends for over Fifty two years. We rode together a lot in the early 70's and had some real experiences together. He was a funny guy and great to work with. He and Barbara were close friends of ours socially also. We had a Christmas Eve tradition for years. We did everything from camping to cruise's together over the years. Everyone knew that he was a great cop and he worked some very desirable jobs with MDPD. We will miss him dearly RIP old friend
I started worked with Fred in 1985 when I was assigned to the General Investigations Unit in NE District. I was the "young" guy in the unit and Fred wasted no time taking me under his wing and helping me figure everything out. A truly nice man with a great sense of humor. Rest in Peace Fred.
Fred was a neighbor of my family since 1998. Our conversations were always a bright spot in our day, and Fred was always so warm and witty. I am especially appreciative of the kindness Fred and Barb showed my mother during her elderly years. Fred was always willing to help her which meant the world to her. Fred will be greatly missed by family and friends and I feel fortunate to have known him. Colleen
With heartfelt sympathy to Barbara, Kevin and the entire Fauvell family. Fred's Uncle Pete Duffy, a D.C police officer (my dad) adored Fred. My Cousin Freddie was a favorite, childhood visits to us in Washington DC , us to Brooklyn and later Miami. Will always remember Fred's very memorable stay at our house when he represented Miami's finest at the dedication of the National Law Enforcement Memorial. His constant smile, kindness and good humor were a lifelong gift and will stay with us forever. Marg, Carl, Nick
My cousin Freddie was a wonderful man. I spent several summers with him & Barbara. They were some of the best summers of my teen years. He taught this city kid how to fish, & I loved the times I spent with Barbara & him on their boat. I will miss you Freddie & you'll always be in my heart & in my prayers. Love, Theresa & Bob
Fred was a one of a kind person. He was a constant source of entertainment., enjoyed good food, good friends, and of course a good drink. Rest in peace and may god bless you Freddy, You will be missed.
Freddy was a great detective and a pleasure to work with "way back when" in NE GIU. God Bless you and may you rest in eternal peace, buddy.
Dear Fred; we miss you and have many fond memories of times spent together through out the years. Rest in peace dear brother,
Fred and I go back to our days in Queens,NY. We had great times in Shelly's and weekends in the Hamptons. Fred and Barbara were very dear friends and Fred's emails will be dearly missed, Rest in peace, my friend. John
Fred was a good friend, co-worker, and neighbor who could ALWAYS be relied upon to provide a smile and a genuinely friendly welcome. He lived a good life and will be missed by family and friends alike. Rest in peace old friend.
a good friend since the 70's we worked together in Dade County...may he Rest In Peace..............
Fred was a dear friend, a sweet and funny guy. He was never without a smile and and a warm welcome. Bob first met Fred in 1970 prior to him going to the police academy, we have been friends ever since.
Fred and I shared many investigative moments as Detectives for MDPD….. may he rest in eternal peace….
Freddy, learned a lot from you, you were always a pleasure to be around and willing to teach. You will be missed!
I worked with Freddy in Robbery back in the 70s and he was a pleasure to be around. His upbeat personality could brighten even a cloudy day. Rest in peace my friend.
Eternal rest grant unto him Lord and let perpetual light Shine upon him. Rest in peace, Freddy.
Kevin and Family, So sorry to hear about your loss! It's always tough to lose a parent and your dad sounds like he was a great guy. Calyx and Shellee