John Burwell King III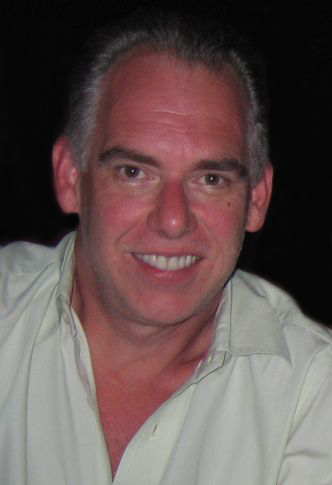 Born July 14, 1959 in Richmond, Virginia
Departed June 2, 2021 in Melbourne, Florida
John Burwell King III, age 61, of Satellite Beach, FL passed away on June 2, 2021, surrounded by his family, after a short battle with pancreatic cancer. He was preceded in death by his parents John B. King, Jr., and Jimmie W. King. He is survived by sisters Lucy King McGee (David) their sons Ryan and Patrick (Tori, great nephews Rowan, Walker) and Martha King Mason (Lance) and their sons Latané and Landon. Those who knew John always spoke of his extreme generosity and how he touched their lives. He always went out of his way to be kind and to mentor, support and help others, personally and professionally. He will be greatly missed by his family and many friends around the world.
He was born July 14, 1959, in Richmond, VA and graduated from Meadowbrook High School in 1977 where he participated in the Open Door Foreign Exchange program. This program sparked his life changing interest in Latin American culture. John graduated from American University in 1981 with a BA in International Relations and Spanish/Latin American Studies. He received his International MBA in 1983 from Moore School of Business, University of South Carolina.
Upon graduation he worked at Schering Plough in Tennessee, moving to Michigan and subsequently to Spain with Monroe Motors. John had a strong work ethic and was considered a consummate professional. He aspired to work in his second home, South America, and readily realized that dream! He enjoyed an international business career; nine years for The Coca Cola Company (Vice President) and fourteen years for PepsiCo (Global Senior Director). He embraced each culture where he lived and worked with passion and purpose. The locations were many! Stateside he lived and worked in Tennessee, Michigan, New York, and Miami; worldwide in Chile, Venezuela, Brazil, South Korea, China, and Russia.
A private Celebration of Life was held on a beautiful late summer afternoon at John's "Little Piece of Paradise" in Satellite Beach, FL, officiated by Rev. Dionne Hammond, attended by his immediate family. Many other friends and family joined the service and a time of sharing via Zoom. John wished to be "at one with the ocean" and his family honored that wish the same evening at moonrise.
Memorial contributions may be made in John's honor to Feeding America (www.feedingamerica.org), a cause he fully embraced and supported.