Martha Brandewie Hundt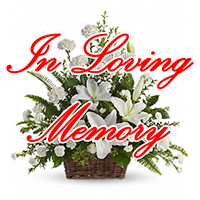 Born in Ft. Loramie, OH on June 6, 1928.
Departed in Tavares, Florida on April 28, 2018
Martha E. (Brandewie) Hundt, 91 passed away peacefully early Saturday morning April 28, 2018 at Cornerstone Hospice in Tavares, FL. She was preceded in death by her husband of 61 years, Dale.
Marty was born in Ft. Loramie, Ohio. Survivors include her children; David (Mary), Linda Hartman (Ray), Tom (Cathy), and Ron (Sue) all now living near their childhood home in Dayton, OH, as well as Dennis (Knoxville, TN), Ed (Angela – Palm Bay, FL) DiAnn McCormack (Steve – Mt. Dora, FL.) and Robert (Machelle – Hutto, TX), 18 grandchildren and 21 great-grandchildren, and a sister Jenny Mauch of Melbourne, FL.
A mass of Christian burial will be held at 11:30am on Friday May 4th St Joseph Catholic Church - Miller St.
In lieu of flowers donations may be made to St. Joseph's Catholic Church, Palm Bay, FL.
1 entry.
Ruth Rabuzzi. Please email me an address. I have 2 pictures of your dad you may like to have.