Samuel Joseph Robertson, Jr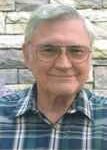 Born in Manatee, Florida on January 19, 1937
Departed in Melbourne, Florida on October 11, 2019
Samuel Joseph Robertson, Jr., Son of Samuel J. Robertson and Agnes Kern Robertson died peacefully Friday night, October 11th, 2019, at the age of 82. If "The legacy you leave is the life you lead and therefore legacy is the residue of a life well lived" then Sam assuredly leaves behind a rich residue and a positive imprint on all those he left behind.
"Sammy" to his childhood friends and family was born on a warm Tuesday in January 1937 at the old Riverside Hospital along the Manatee River in the city of Manatee (later merged with Bradenton). He was delivered by Dr. Blake Lancaster, a transplant from North Dakota who started the Hospital and who had brought Sam's mother Agnes Kern down from North Dakota some 10 years earlier fresh out of College as "Matron" Nurse to help run his newly built Hospital.
Sam was a dedicated and courteous student who graduated from Manatee High School in 1955. In his senior year he took a course in radio because his cousin told him it was easy "but it turned out he really liked electronics and made it his career". Throughout his life maintained a close connection to family, friends and classmates still living in his beloved hometown of Bradenton. Sam rarely missed the many High School Reunions held over the years and it always remained one of his favorite reasons to return home.
"Since the radio class in High School was so easy, he would skip class and go down to Lido Beach in Sarasota to meet the girls. That's where he met and fell in love with Ferolynn."
Following High School Sam moved up to Atlanta and earned an Associate's degree in Electrical Engineering from Southern Tech in 1957. He and his High School sweetheart Ferolynn Regan were married later that same summer in Sarasota and soon moved to Melbourne, Florida where he started work as a young engineer with Radiation Inc. as an Associate Engineer. He left there to work for Westinghouse at Patrick AFB on the Bomarc missile guidance system before returning to school at the University of Florida where he completed his bachelor's (BEE) Degree in 1962. Life's next adventure took them to Redondo Beach, California with his young bride and their new daughter Laurie to work in the emerging missile and defense industry with Northrup Aircraft on the Skybolt Missile Guidance System. While in California they added their son David to the family and at the end of 1963 returned back home to Florida and Palm Bay to once again join Radiation, (later Harris Corporation) where he "worked on a great many programs in Test Engineering, Manufacturing and Integration around the company. The last before retiring was the VCS program for the FAA", and from where he retired after "35 wonderful years" in 1998.
In 1966 Sam and his young family moved from Palm Bay to Melbourne and into their first new home on Amherst Avenue just down the street from Florida Institute of Technology. A few years later they added two new additions to the family, identical twins Jennifer and Susan and the family of six was now complete, including an overly affectionate doxa-poo named Gretchen and a poodle named Pom-Pom. Many life-long close friendships were made from neighbors on Amherst Avenue and carried with the family when they moved to their current home in 1974; their home of 45 years.
Their children soon grew up, graduated High Schools and sprouted wings with Laurie moving off to Pennsylvania and David following his father's footsteps at the University of Florida before moving off to Texas for graduate school and eventually to Atlanta where he has lived for the past 27 years with his wife Dani (Hopkins) and their two children Olivia (15) and Ian (11). Laurie returned home to Palm Bay and started her career and married her husband John Casey in 1996 where they still reside. Laurie and John are proud Grandparents of three granddaughters (Madilyn, Reese and McKenna) the children of John's son Sean and his wife Ashley. Daughters Jennifer and Susan also live in Palm Bay. Jennifer and her husband Greg married in 2001 and have two children Dana, 16 and Dillan, aged 8. Daughter Susan (Alex Ramos) has also followed in her Dad's footsteps and works at Harris Corporation today.
Sam's younger brother Jerome K. Robertson graduated from Florida State University and married his wife Patricia (Kline) a graduate from North Carolina in 1968 and the two have called Minneapolis home ever since. Jerry retired as a Social Studies school teacher and Pat from Nursing Administration.
Sam loved hearing about the accomplishments of his grandchildren and never was short of affection when they were around. Sam took such pride in his family as it grew over the years and often bragged how helpful his "new" sons were and how lucky he was to have them as part of our family. His favorite times were with his family for the Holidays, birthdays and just about any occasion to have everyone "home" together. Most importantly, he loved spending time with his wife and best friend with who he started this life journey with. Sam & Ferolynn spent the early years of retired life traveling the world with friends visiting faraway places such Australia, New Zealand, Antarctica, Egypt, Jordan, Brazil and South America, England, Ireland and France and several Caribbean Islands. They loved sharing the stories and photos of their adventures, much like young travelers do, enthusiastically bestowing the souvenirs they had acquired with their children upon their return. In Sam's own words regarding their travels:
"Since retiring they have visited places in all seven continents. They have gone hot air ballooning in the Outback in Australia, eaten grubs roasted by Aborigines, climbed the Bay Bridge in Sydney, hiked a glazier in New Zealand, hiked along several mountains in the US, cruised the Nile River in Egypt, climbed under the pyramid to the pharaoh's chamber in Cairo, visited the lost city of Petra in Jordan, experienced the salt effects of the Dead Sea from the Jordan side and cruised the Rhine and Danube Rivers."
As they slowed down they continued to travel with friends to the Highlands in North Carolina each fall and on to Atlanta and Georgetown, South Carolina to visit their Son's family and Ferolynn's Sister and Brother-In-Law Carol and Garvey Winans and their niece and nephews Caitlin, Mike and Ted.
Sam was a quiet but deeply thoughtful man who spoke volumes with his simple sentences of support and encouragement. His zeal for learning new things never left him and he loved to laugh and tell slightly off-color jokes and watch NASCAR and his Florida Gators from his favorite recliner. He loved southern cooking and always left room for dessert to satisfy his never failing sweet tooth, undoubtedly from growing up with a mother who was such a great cook.
Sam was extremely proud of his Scottish roots and in being a 4th Generation Floridian. He always enjoyed the outdoors beginning with his years as a young Cub Scout, Boy Scout and Explorer Scout camping at Camp Flying Eagle along the upper Manatee River in Bradenton, Florida. It was a love of outdoors he shared with his son years later as member of the local Indian Guides Troup in the early 1970's. He loved to fish and swim and be on or near the water, just as he had learned from his father. As a teen he would often drive his Cushman scooter to the beaches of Anna Maria Island alongside his best friend Larry Myers and each trip was a new adventure. Despite being a quiet and rational person, when it came to driving, driving anything, Sam liked to go fast! Sam so valued his close childhood friends, his long-time work buddies, neighborhood friends and travel friends he and Mom shared together. In fact, he even had lunch with several of his work friends the day he left us all and another planned just a few days later.
Although Sam left us without warning and so suddenly, we know with certainty he lived a full and rich life and was blessed to have so many friends and family that loved him and that genuinely enjoyed spending time with him. And although we expected there to be many more birthdays, Anniversaries, Holidays and opportunities to gather, break bread and laugh with him, or even just a visit on the phone or share an email, we can also take comfort knowing he is in a far better place. It is a place with our heavenly father where the laughter and the joy never end, the Gators never lose, #3 gets the checkered flag every time and there is an endless buffet complete with his favorite mango cobbler. Let us take solace now and envision that he is that same love-struck teenager on a beach in Paradise with clear blue skies and cool breezes awaiting Ferolynn's return so that they may once again stand hand-in-hand together with their whole eternal lives ahead of them.
A celebration of his life will be October 26th from 1:00 to 3:00 at the Brownlie – Maxwell Funeral Home.
Scottish Lullaby
Blow the wind, blow;
Swift and low;
Blow the wind o'er the ocean.
Breakers rolling to the coastline;
Bringing ships to harbor;
Gulls against the morning sunlight;
Flying off to freedom
7 entries.
Ferolynn, I am so sorry for your loss. Glad to have met you and Sam when you came to Rye. It was a wonderful obit that David wrote. It really gave a window into Sam's life. With Sympathy, Peggy McEachern
A friend and co-worker on many projects at Harris.
Friends of many years, and co-worker on VSCS.
I am so sorry for your great loss. I'm glad that you are finding comfort knowing that he is in the arms of the Savior.
Even in this time of sadness, may warm memories bring a smile, thinking of you with heartfelt sympathy
Sam was a great guy to work with at Harris Corporation. I enjoyed our lunches together after retirement. I enjoyed hearing about his travels around the world. Sam will be missed.