Sandra Hamilton Nink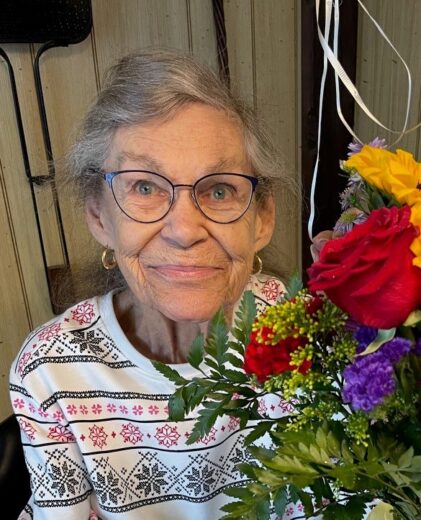 Born on September 29, 1936 in Bay Shore, New York
Departed January 12, 2023 in Melbourne, Florida
Sandra Hamilton Nink, of Bay Shore, New York, passed on January 12th 2023 at the age of 86 while visiting with her sons and their families in Melbourne, Florida. She was preceded by her parents Samuel and Emilie McMinn and her husband John G. Nink.
Sandra is survived by her sister Betty-Ann (Butch) Lewandowski; her three boys Richard (Wendy) Nink, Paul (Laurie) Nink, Steven (Rachel) Rowlinson and her two grandchildren Marshal Nink and Taylor Nink. Mom adored and was very proud of each of her successful three sons. "Grandy" and "Poppy" very much enjoyed spending time with their two grandchildren whom always brought a smile to their faces.
In retirement, Sandra and her beloved husband John, traveled the country in their motorhome. Together, they enjoyed exploring and learning about new areas at every opportunity.
As a young girl growing up with her sister in Islip, New York, she enjoyed running through the open fields, going to the local beach, horseback riding, catching butterflies and ice skating around the nearby lake. Sandra graduated Islip High School in 1954 and later enjoyed attending her class reunions and seeing her fellow classmates.
Sandra devoted herself to raising her boys, ensuring they grew and learned how to become fine young men through active participation in Boy Scouts, sports, camping, crafts, and reading.
Mom loved getting together with her family in Florida each Christmastime, enjoying the warmer weather, ocean views, and BBQ's poolside. Mom loved watching her three sons get together to play ping pong and toss the football about each year.
A small private family service prior to cremation will be held on January 14th 2023 in Melbourne, Florida. A celebration of life and burial alongside her husband John is planned for late spring 2023 at Oakwood Cemetery, Bay Shore, New York.
In lieu of flowers please consider donating to Sandra's favorite place to visit:
6 entries.
We are very sorry for your loss. Our deepest sympathies.
We are very sorry for your loss and our thoughts are with you.
We are very sorry for loss. Our thoughts and prayers are with you and your family.
Mom, there are truly are no words that can explain what you meant to me! The time we were able to spend over the last seven years or so will be cherished forever. Thank you for being there for me in my time of need and I was so happy and honored to be there in your time of need! Our family has lost a beautiful, wonderful, caring, and amazing mom/grandy, you will be remembered fondly by everyone for what you meant to each of us. Thank you for being the best Grandy, Marshal and Taylor could have asked for !!! Your grandkids have so many fond memories or camping, toy shopping, playing, learning, arts and crafts, painting, sewing, knitting, cooking, etc…. They love you dearly and will hold on to all those memories and cherish them! I can't not mention your cats, Oliver and Misty. They followed you everywhere and you would get a kick out of letting them in and out of the house all day long!! Oliver would always open your bedroom door to sneak into your bed, so he could be close to you! Thank you mom for being you and leading our family and being such an amazing woman. I will miss you tremendously! Love your son, Paul.. ❤️
I began missing you the moment I heard of your passing. Your spunk, spirit, humor and laugh will all be such an important part of the memories I carry of you. Rest peacefully knowing your life was a good one. Your sister, Betty-Ann
Dear Rich and family members. So sorry for the loss of your loving Mother. May she rest in peace.