William Devol Morse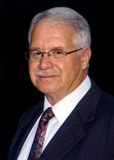 Born in Queens, New York on May 9, 1941.
Departed in Palm Bay, Florida on November 7, 2018
William (Bill) Devol Morse, 77, of Buena Vida Estates, West Melbourne, Florida passed away Tuesday, November 7th, 2018 at the William Childs Hospice House in Palm Bay, Florida.
He was born May 9th, 1941 in the Borough of Queens, New York, New York to William Thomas Morse and Ann Elizabeth Devol Morse. Bill's mother died suddenly and sadly when he was 14 months old. Customary at the time, Bill was then reared by his Morse grandparents (Frank and Cora) in Marietta and Devol (Clark and Helen) grandparents in Devola. He settled in permanently with Clark and Helen Devol after the death of his grandmother, Cora Morse when he was 5 yrs. old.
Bill was a graduate of Marietta High School with the class of 1959. He attended New York Institute of Photography in New York City. Bill served in the US Navy from 1960-1964 having experienced the Cuban Missile Crisis in 1962 just off the coast of Cuba on the USS Saratoga (CV-60). He worked in the transportation and warehousing industry in Marietta prior to retiring to Melbourne Florida in 1992. In his retirement years, Bill enjoyed working for Ovation Food Service at the Space Coast Stadium. He was a life member of the American Legion.
Bill is survived by his high school sweetheart, Barbara Jean Dye, whom he married on July 23, 1961 in Marietta, Ohio: daughter Marcy Wesel (Dave) of Marietta; son Tim Morse (Michelle) of Maitland, Florida; sisters Helen Buck, Victoria, British Columbia, Canada, Betty McDonald of Glendale, Arizona and Ann Morse of San Pedro, California; 5 five grandchildren: Alexander and Olivia Wesel, Christina Morse (Zachary) Caslow, Connor and Catherine Morse; sister-in-law Linda (Robert) Griffin and brother-in-law David Dye.
Bill's family extends appreciation and sincere thanks to Buena Vida Estates, West Melbourne Health and Rehabilitation Center and William Childs Hospice House for their compassionate care and kind sentiments during his brief illness.
In accordance with Bill's wishes, cremation will be observed with no services.
Memorial contributions may be made in Bill's name to Buena Vida Foundation 2129 W. New Haven Ave., West Melbourne, FL 32904 or the William Childs Hospice House 381 Medplex Parkway, Palm Bay, FL 32907.