Henry A. Ritter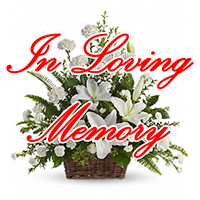 Born in Walhalla, South Carolina on September 30, 1924.
Departed in Melbourne, Florida on August 1, 2018
Henry A. Ritter, 93 of Melbourne, FL passed away on Tuesday August 1, 2018 at his home. Henry was a native, and longtime resident of Walhalla, SC, an Episcopalian and a retired Carpenter.
He is survived by his sons Michael, Gregory and Jason daughter Carol Randall, grandchildren Zachary, Eric, Lucas, Bryce, Emily and Amanda. He was predeceased by his wife Mildred in June of this year.
A Funeral Service will be held on Monday August 6th at 11am in the Brownlie & Maxwell Chapel in Melbourne, FL. If desired any donations in his memory may be made to the charity of your choice.