Albert M. Sorrentino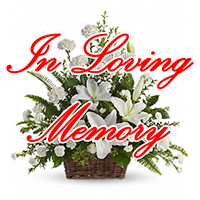 Born in Brooklyn, New York on January 7, 1948.
Departed in Melbourne, Florida on June 21, 2018
Albert M. Sorrentino, 70, of Palm Bay passed away on Thursday June 21, 2018. A native of Brooklyn, NY he moved here in 1976 and was a member of St. Joseph Catholic Church, DAV where he was a volunteer service officer and a member of the National Order Trench Rats.
Survivors include his wife Bernadette and sons Michael and Albert and daughter Bernadette, 9 grandchildren, sister Marion LaBua .
Calling hours will be Tuesday June 26th and Wednesday June 27th from 5pm-7pm in the Brownlie Maxwell Funeral Home. A Funeral Mass will be celebrated on Thursday June 28th at 10am in the St Joseph Catholic Church on Babcock St.
1 entry.
You are at peace now Al and with Mom and Dad, we all miss you.very much.