Alexander "Adolph" Popp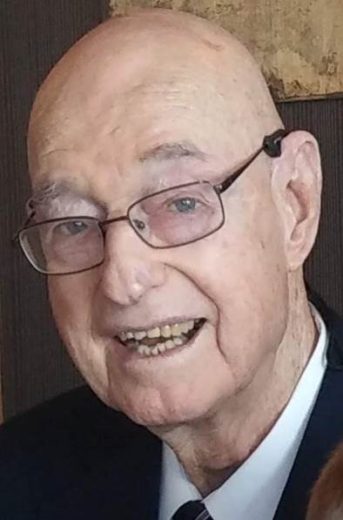 Born February 24, 1934 in Fairmont, West Virginia.
Departed on December 19, 2020 in Melbourne, Florida
Alexander "Adolph" Popp, 86, of Melbourne, FL passed away Saturday, December 19, 2020. Born February 24, 1934 in Fairmont, WV to parents Steve and Mary (Vajdo) Popp, he grew up in Morgantown WV. He married June Noland on January 25, 1963 in New Smyrna Beach, FL.
Golf was in Adolph's blood. He began caddying at age 10 at the local golf course in Morgantown WV. After an honorable discharge from the military and four years at West Virginia University where he was a member of the college golf team, he began an accomplished professional golf career. He had positions at Mill Creek Golf Club in Burlington WV and White Oak Country Club in Oak Hill WV, before accepting the pro/manager position at the Harbor City Golf Course in Melbourne FL in 1966 which he retired from in 1995.
Over the years he played in tournaments across the country including the 1964 US Open and several US Senior Open tournaments. He won numerous golf tournaments, with highlights including the 1966 Florida PGA Championship, 1980 & 1990 North Florida PGA, and the 1994 & 2004 North Florida PGA Senior Match Play.
Besides golf, Adolph had a passion for football, basketball, puzzles, card games and working in his yard.
Adolph is survived by his sons: Randy Popp, David Popp and daughter-in-law Heidi Popp; grandchildren Kylie and Zander, sister Mary (Popp) Walker of Kingwood WV, and sister-in-law Chris Popp of Fayetteville NC.
Per his request no service is planned.
2 entries.
Really gonna miss him . I learned a lot from Adolph especially his last year of life about lots of things in life . Randy and David my humblest condolences. He was a fine man.
I am sure our dad, RIchard HUnter, is playing a round of golf with Adolph. Hoping they hit them straight. FOund memories for a great man.