Alexis Taylor Pezzeminti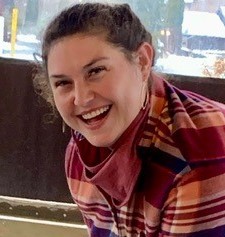 Born on June 1, 1992 in Austin, Texas
Departed November 9, 2022 in Indialantic, Florida
Alexis Taylor Pezzeminti, 30, passed away at her home in Indialantic, Florida unexpectedly on November 9, 2022. Daughter of the late Monica Jordan and Frank Ward, Taylor was born in Austin Texas where she resided with her parents until moving to Melbourne Beach in 2004. Taylor is a 2010 graduate of Melbourne High School and continued her education while developing her career in the dental industry. She married Jerry S. Pezzeminti on October 12, 2019. Together they proceeded to have and raise two beautiful children.
Taylor was the kindest person you could ever meet; often putting the needs of others above hers to a fault. She loved to help others solve their problems, always the planner and fixer. Taylor enjoyed all life had to give. She loved volunteering, planning parties, the holiday season, seeing friends, and visiting relatives. Before anything else, she loved nothing more than being with her kids. She had a personality that commanded any room, and will be forever missed.
Taylor is preceded in death by her mother Monica Jordan and father Frank Ward. She is survived by her husband Jerry; daughter Eleanor and son Isaac. She is also survived by her grandparents Maryanne Jordan and Mike Jordan, her sister Aston and husband Michael Saenz, her Aunt Susan and husband Tommy Nelms, Aunt Anne Woods and wife Mary Summerall, and a multitude of cousins and loving in-laws.
Her funeral service will be held on Friday January 6, 2023 at 3PM pm at Brownlie-Maxwell Funeral Home, 1010 E. Palmetto Avenue, Melbourne, Florida 32901.