Amy Carolyn Potter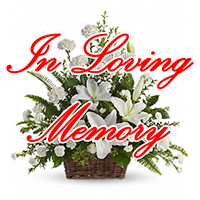 Born in Melbourne, Florida on November 10, 1987. Departed in Melbourne, Florida on September 28, 2018
Amy Carolyn Potter, age 30, passed away suddenly in her sleep on September 28, 2018. She was born on November 10, 1987. As a girl, Amy was a competition cheerleader and then she cheered while in Junior High and High School. She received a Bachelor's degree in Psychology from the University of Central Florida. Amy lived life to the fullest. She loved the outdoors and in her young life she traveled all over the US and Europe. She snowboard in Colorado and Utah, rode horses and hiked the Smoky Mountains. But the ocean and beaches of Florida that she grew up on fed her spirit and she swam in the ocean like a fish, Amy's one great passion was her four year old son, Cash. She loved him with her entire being and they have an unbreakable bond with each other. She always wanted an awesome life for him. She had so much planned for their future together. She was the very best Mama to Cash and he will miss her so much just like everyone that knew and loved her will. Amy was a child of God and did accept Jesus Christ as her savior, so fellow Christian she will be in heaven waiting for us. Amy is also survived by her parents, Larry and Wanda Potter; and four brothers, Shane Potter, Shawn Potter, Evan Potter and Adam Brown. Also her maternal Grandmom, Carolyn Broadwell. Amy will always be remembered for her exuberance for life and her love, for her son, Cash. Her beautiful smile, her warmth, her inspiration and caring ways will not be forgotten, nor will her wonderful sense of humor. Amy was a splash of color in a black and white world. Services will be at Brownlie and Maxwell Funeral Home on Saturday, October 13. Visitation will be from 1:30 to 2:30 pm. then the service will begin at 2:30 pm.
www.brownliemaxwell.com
8 entries.
Amy will be missed by many, her spirit and personality will live on in the heart's of those lucky enough to have known her. She was a good friend who never let you down and always made you smile. The world is a lesser place without her, my deepest condolences to her immediate family and close friends.
In memory of my son, Bud Hewell. My heart is broken. She was a special girl to me, always will be. Bud loved her so much.
Our family will always miss Amy and cherish her memory. She truly was one of a kind. I pray she rests in peace.
I am so sorry for your loss. I will be there to say good bye and to pay my respects to such a sweet beautiful soul.. she will truely be missed.
RIP Amy. You will always live on in my heart along with the last message you sent me, "love you". Larry, Wanda, Cash, Evan, Shawn, Shane, Adam and all those that love you find peace and comfort. 🙏🙏💔
Praying for all of you. Love Sonja and Jim Ferguson 🙏
I met Amy recently and although I only knew her for a short time I consider myself truly honored and blessed to have been given the gift of Meeting such a beautiful soul. She exuded beauty from inside and her smile drew you in. She was so funny and I will miss her terribly. We had made plans to get together so to my dear sweet Amy we shall get together in heaven one day. To the Potter family I am so sorry for your devastating loss. Please take comfort in knowing that Amy touched so many people in such a positive way. She was truly a remarkable young lady. Love and prayers Mary Jo Henderson
Amy, You were a bright light that shined briefly here on earth. God must have a special plan for you for him to take you so soon. I pray for your remaining family to find some peace as the ones left behind are the ones who suffer. Your suffering is over. Love and peace to you and our loved ones. Barbara