Andy Seminick Jr.,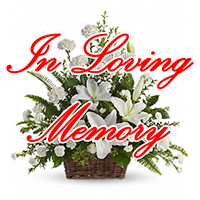 Born in Philadelphia, PA on October 18, 1945.
Departed in Melbourne, Florida on May 2, 2018
Andy Seminick Jr., 72, of Melbourne passed away on Wednesday May 2, 2018. He was a retired officer for the Melbourne Police Department and Range Master for the Brevard County Sheriff's Office building and running the Sherriff's Gun Range.
Survivors include his wife Barbara, daughters Andi Kay Seminick, Sheila, Nora and son Scott Miller and his dog Red.
Visitation will be at Brownlie – Maxwell Funeral Chapel Tuesday and Wednesday May 8th and 9th from 4pm -7pm. Graveside services will be private. The family requests that donations in his memory be made to Brevard Humane Society.