Ann "Pudgy" Shark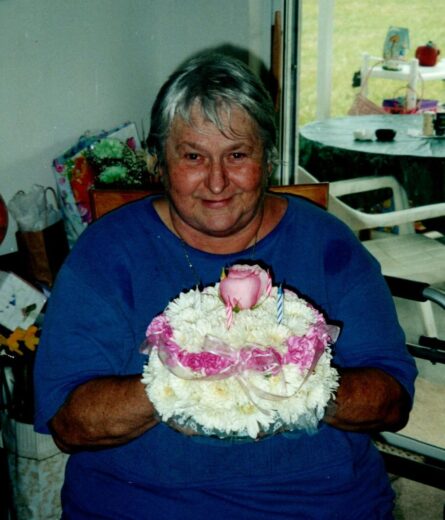 Born on March 17, 1943 in Wilkes-Barre, Pennsylvania
Departed February 11, 2023 in Melbourne, Florida
Ann "Pudgy" Shark (nee Mirowsky), 79, formerly of Little Falls, New Jersey, passed away on February 11, 2023 in Melbourne, Florida.
She was the beloved wife of the late Raymond and daughter of Paul and Anne (Danilack) Mirowsky; devoted mother of Steven (Christy), Michael, and Andrew (Christina); cherished grandmother of 9 grandchildren and 3 great-grandchildren. She is also survived by her loving brother-in-law Leonard and several nieces and nephews.
Born in Wilkes-Barre, Pennsylvania, Ann moved to Little Falls and then to Melbourne, Florida where she resided for 53 years. She worked at University Park Elementary School for many years. She was a member of St. John's Russian Orthodox Church in Singac, New Jersey.
Ann is predeceased by her husband Raymond (1986); her brothers Paul (1997), Myron (2009) and Lawrence (2022) and sisters Dora Dzama (2008) and Helen Marshall Sanagorsky (2015).
A viewing will be held on Thursday, February 16, 2023 from 5-7 pm at Brownlie Maxwell Funeral Home in Melbourne. A visitation will also be held in New Jersey on Thursday, February 23, 2023 from 5- 7 pm at Gaita Memorial Home, Little Falls, New Jersey. Her funeral service for Christian Burial will be held on Friday, February 24, 2023 at 10 am at St. John the Baptist Russian Orthodox Church. Interment will follow at Laurel Grove Cemetery, Totowa, New Jersey.
In lieu of flowers please consider donations to St. John the Baptist Russian Orthodox Church, 29 Weaver Street, Little Falls, New Jersey 07424, which will be appreciated.
5 entries.
A trip to Melbourne was never complete until we stopped to say hi to Aunt Pudgy. She was loved by so many. My condolences to Stevie, Michael and Andy.
Rest in peace dear Aunt Pudgy. I love you you and will miss you so much. Keep shining down on your children and grandchildren. Until we meet again, all my love being sent to you and your family.
To my dear neighbor and friend, I will miss our chat's at the fence and in the evenings at the end of the driveway with your son Mike rest in peace dear Anne, and stop at the rainbow bridge and give Izzie our love. Love to you and your boys Kay Emerson
Our dearest aunt pudgy We love you and are going to miss so many things about you and occasions spent together. Our consolation is that you are reunited with the love of your life Ray and all of your siblings including our mother Martha, neighbor but more importantly your devoted sister in law. You kept the family customs together with teaching me to cook russian food, russian Christmas and Easter and keeping God close to us all. You were an amazing mother raising three boys to be great men who loved you and supported you until your final breath. Mostly I'm going to miss the Wednesday family dinners where 5 of us went for a dozen years and laughed and shared a good meal in different places. I'll miss the knock on the door with a Tupperware full of something delicious and passed back by us with the same. Rest in peace dear aunt pudgy. You better be waiting with a pan of halupki! Until we meet again. Cheri and billy
I love you Aunt Pudgy. Rest easy with all of our angels already in heaven 💗