Anne Marie Earley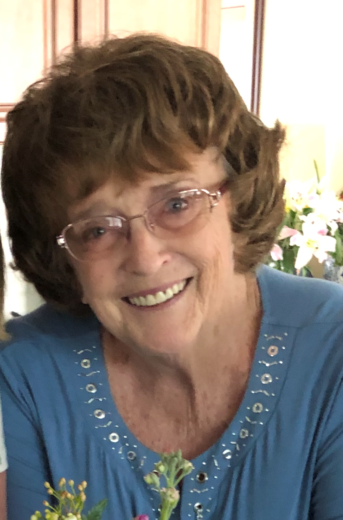 Born on July 2, 1938 in Manchester, New Hampshire
Departed September 27, 2022 in Melbourne, Florida
Anne Marie Earley, 84, passed away peacefully on September 27, 2022 in Melbourne, Florida. She was born on July 2, 1938 in Manchester, New Hampshire to Thomas and Helen Werner. Anne was raised in Manchester until she moved to Boston to attend college.
In 1958, she married Frank E. Earley and they had three beautiful children together. She worked as an interior decorator and after retiring, she enjoyed doing crafts and making items to benefit the Gainesville Garden Club.
Anne met the love of her life in 1990 when she and Butch Carr met at The Cove Restaurant in Satellite Beach, Florida. She loved to say she should have known it was meant to be given that her father had nicknamed her "Butchie" when she was very young. Anne and Butch created a wonderful life together filled with travel, family, and friends.
Anne is survived by her husband Butch Carr of Melbourne, Florida; sister Gail (Jim) Cook of Gainesville, Florida; daughter Tracey (Jim) Coleman of Port Saint Lucie, Florida; son Frank E. Earley Jr. of Austin, Texas; daughter Kathy (Scott) Gehring of Salem, Oregon; niece Kelly Cook and nine grandchildren. She was preceded in death by her parents Thomas and Helen Werner; daughter Dawn Stahlman and son Brad Carr.
Funeral arrangements will be handled by Lambert Funeral home in Manchester, NH at a future date. Her final resting place will be in Pine Grove Cemetery, Manchester, New Hampshire.
5 entries.
I was a friend of Dawn;s so had the pleasure of knowing Anne. Pat
You will be greatly missed, cousin. Your spirit of creativity was exceeded only by your generosity. You were always the hostess with the mostest. I greatly admired you. You were "one of a kind" and one of the best. You leave behind an emptiness that will be hard for those close to you. Rest In Peace, Anne.
Sincerest condolences, Rest In Peace "Cusie Ann"
Even though we didn't see each often, I will miss you❤️
Butch and Family, We are heartbroken after hearing of Anne's passing. Please know we are praying for you and love you bunches.