Anthony Louis Valenti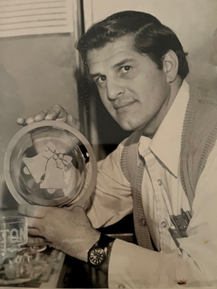 Born on July 4, 1940 in Savannah, Georgia
Departed November 9, 2023 in Melbourne, Florida
Anthony Louis Valenti, 83 years old, was a son, husband, father, grandfather, brother, man of God, problem solver, inventor, artist and space engineer.
Tony (as most everyone knew him) was born July 4, 1940 in Savannah, Georgia to Dominick Valenti and Rosa Fasola Valenti. He was the fourth of six children (Mary, Catherine, Roy, Anthony, Gloria, & Angela). He attended Benedictine Military school, class of 1960 where he was captain of the prize drill team. Following Benedictine, he received military engineering and communication training as part of Savannah vocational school. He then joined the manned space program in Florida in 1962, then known as the USAF/RCA missile test project as launch support for manned space launches. His career was in support of manned space programs: Mercury, Gemini, Apollo, Soyuz, Skylab, and the Shuttle program.
In 1963 he married Patricia Cannon, and they have two children, Julie Valenti Masterson, and Dominick Valenti. Tony was a man of purpose, who had a strong passion for his job, church, and children. He was a man who could fix anything and invent something better if it did not work well enough. He was the definition of capable and rarely needed outside help. He loved to learn and teach solutions about technology or life. He loved sports and played football at Benedictine. He enjoyed telling funny stories and of his experiences with colleagues while changing the world. He could be quiet and shy in large groups but could tear up a floor at a wedding (hard to believe but true). He was a man of emotions, who loved his family so very deeply.
Anthony is survived by his wife Patricia Cannon Valenti; children Julia Valenti Masterson and Dominick Valenti; grandchildren Tommy Masterson, Sophia Valenti, and Roman Valenti. He is also survived by many beloved Cannon and Valenti family members including his sisters Katherine Krajeski and Angela Valenti.
Service and burial will be in Savannah, Georgia. Arrangements by Brownlie Maxwell Funeral Home (Florida) and Fox and Weeks (Georgia).
>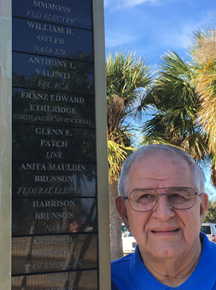 <
2 entries.
Patti, I am so sorry for your loss. My mom would have been so sad. Please know you are in our thoughts and prayers from the Joyal family. And thank you so much for the beautiful flower rosary, it was absolutely stunning. Sending comforting thoughts your way, God Bless! Cherie Joyal
Patty, so sorry for your loss. Tony and I worked together for many years. Always a pleasure. A great guy! My deepest sympathy. Take care of yourself!