Barbara Ellen Berg Rudolph Smith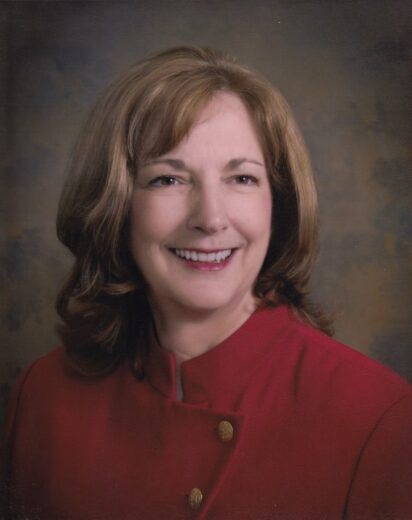 Born January 24, 1954 in Melbourne, Florida
Departed August 11, 2023 in Apopka, Florida
Barbara passed away on Friday, August 11, 2023 after a two year battle with Adenoid Cystic Carcinoma.
She was born January 24, 1954 in Melbourne, Florida at the old hospital on U.S. 1 and has always thought of Melbourne as "home". The third daughter of Grace Nanninga Berg, she attended Holy Trinity, University Park Elementary, Southwest Junior High and Melbourne High School. While in high school, Barbara was very active in church youth groups, choir and volunteered as a candy striper at the hospital. She was also active in the Mel-Hi band and participated in a senior trip to New York/Washington to discuss peace and politics. Barbara was also a Debutante in South Brevard.
Barbara attended Florida Southern College becoming a member of the Zeta Tau Alpha sorority where wonderful memories and strong friendships were born and are as strong today. Additionally, she was a Junior Advisor to freshman women and President of the Student Government her senior year. After college, Barbara attended paralegal School at Mercer University in Atlanta and then joined the law firm of Smathers and Thompson in Miami for two years as a litigation paralegal. In 1978, she joined the Harris Corporation in Melbourne. During her tenure there, she received her Master's in Business Administration as well as her Master's in Contracts Management and Acquisitions from Florida Institute of Technology while working full time.
Also during her time at Harris, Barbara and her husband Millard bought and operated the Sea Room, a very popular restaurant for dinners and events. Not one to sit idle, Barbara also was active in "Leadership Brevard" and Junior League.
In 1981, Barbara married Bill Rudolph, the first true love of her life. Sadly, Bill had cancer and succumbed to it in July, 1981. In 1985, Barbara married Millard Smith, her best friend and second love of her life.
In 1990, Barbara enrolled in law school at FSU in Tallahassee. She graduated with high honors, served as President of the Moot Court team and was elected to the Order of the Barristers. Barbara and Millard became involved in the community joining Springtime Tallahassee, becoming Seminole Boosters and football season ticket holders.
After law school, Barbara joined Akerman Law Firm in Orlando. In 1995, she decided to go out on her own and opened her own firm practicing general litigation. Around 1999 she joined Keller and Houck Law Firm out of Miami focusing on maritime law in their Port Canaveral office. In 2001, Barbara joined the law firm of Allen, Dyer, Doppler, Mibrath and Gilchrist doing intellectual property law.
In 2006, Barbara accepted an opportunity to work for The Honorable John Antoon, United States District Judge, Middle District of Florida and worked with him until she could no longer due to her illness. She felt very honored to work for Judge Antoon and was grateful for everything he contributed to her life. During this time she also took great pride in serving as the administrator for the George C. Young American Inn of Court.
The most important thing to Barbara was her family and friends. During the last two years she has been blown away by the many expressions of love from so many. Barbara was preceded in death by her mother Grace Nanninga Berg, her grandparents Thomas and Grace Nanninga, her first husband William "Bill" Rudolph, and many aunts and uncles. She is survived by her husband Millard Smith, daughters Marcy Irwin (Marvin), Dana Smith, grandsons Marshall and Mitchell; sisters Margaret Becker, Anne Lockman (Scott), Trish Boorde (Jamie); her nieces and nephews Caryn Platt (Jay), Kyle Becker (Kelly), Kimberly Dias (Norrin), Kristen Lockman, Alexis Boorde Sunderland (Jared); and great nieces and nephew Alaina, Arabella, Alden, Madelyn Barbara, Mallory, Emily, Avery, Claire and Lucy.
Funeral services will be held Sunday, August 20, at 2:00 at the First United Methodist Church of Apopka, 201 S. Park Avenue, Apopka, 32703. A celebration of life will follow at the Bahia Shrine, 3101 E. Semoran Blvd., Apopka, 32703. In lieu of flowers, you may contribute to a favorite charity, the Bahia Shrine Transportation Fund or The Methodist Children's Home in Enterprise Florida.
Graveside service and burial will be Monday, August 21, at 11:00 for family and friends at Melbourne Cemetery on Hibiscus Blvd. in Melbourne.
Barbara wants to thank everyone for the wonderful memories and love given throughout her life. It has been a "Hoot!"
Bahia Shriners
Florida United Methodist Children's Home
4 entries.
Millard, so sorry to read about your loss of Barbara. I send my prayers of peace and comfort to you. Psalms 55:22. Todd Smith
Barbara was a close friend to the Felton Family. She would come to our house and take care of me and my sister. She was the sweetest and nicest best friend ever. I will miss Barbara so much. May God give her family strength and peace. The Lord Is My Shepherd. Psalm 23.
Dear Family, we love you all and please know that Barbara is without pain. She is with all her family and friends that have gone before her. May she rest in peace.