Betty Hunter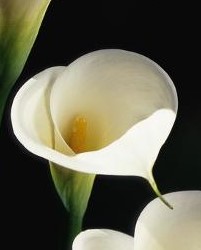 Born on August 25, 1934 in Oldtown, Maryland
Departed November 7, 20, 2023 in Vero Beach, Florida
At dusk on November 7th, our Mother, Betty Hunter quietly slipped away, along with the fading last light of a fall afternoon.
Mom was born on August 25, 1934, one of the Greatest Generation, between the Great Recession and World War. She was born at home, in the rural mountains of Oldtown, Maryland to kind and loving parents, the fifth of nine children. Life was hard, very hard. But they did have one priceless thing; their mother (Grandma Nixon). Grandma had the God given ability to see beyond material trappings. She found beauty and spiritual fulfilment in the world around her. Never once did she complain about what she did not have because she was never wanting. They walked to the Methodist church every Sunday where Grandma was the organist, picking flowers along the way for the church cemetery.
The best thing about Grandma was that she had a love of literature, and she memorized poems. Mom says that as they went through their daily routines Grandma would recite long, classic poems. From Longfellow to Edgar Allen Poe, she memorized them all, as did my Mother. All that literary exposure made both women master story tellers and I believe that ability is what got them through the hard times. In 2011 she made a book of all those poems for me, and in the last few months when I would visit her, I would sit and read those poems.
Mom was a survivor. Her perseverance was almost super human. She never quit. Ever.
Whatever it was, she saw it through to the end. At 22, she gave birth to a precious little girl who had Down Syndrome. For 52 years, she cared for that child. By 45, Mom was unwillingly divorced, with a handicapped child and a minor child to care for, and survived it by going to college, getting a degree, then a job, and retiring from the City of Melbourne.
Mom grew up in the Methodist Church. When it comes to religion, most people are conditioned early in life to maintain certain conventional beliefs. It takes someone remarkable…. or something tragic for a person to venture out from their conventional upbringing. But after the trauma of having a handicapped child, Mom apparently needed something more to carry her through than conventional religions could offer, so in 1959, she joined the Christian Science Church, and for the next 66 years, it sustained her. She was there every Sunday, and her children are grateful that she made us go to Sunday School, whether we wanted to or not.
Our Mother was the most resourceful and improvising person I have ever known. I believe that she could have made a silk purse from a sow's ear if it were necessary! After all, she was a seamstress and made all the family's clothing, and the most beautiful costumes.
In any situation, any emergency, she would find a solution. She was like a magician, who could pull a rabbit out of the hat. At times I would run into problems working on a project, and I would say to her, "Mom! I can't get this to work". Her response: " MAKE IT WORK!" And I did!
A few weeks ago, her son asked her if there was anything he could do for her. Her answer was and is the essence of Mom: I will do what I need to do.
Mom was our world, as evidenced by the deep sorrow and pain in our hearts. She lived on this earth for 90 years, through hell and high water; she was a tough as nails survivor.
Mom joins her beloved and special daughter, Jeanette. She is survived by her oldest child, Regina Chesser (Bobby), her youngest child Robert Hunter (Mary), granddaughters Scarlett and Ashley, grandson Grant, great-granddaughter Reina, and a new arrival, better late than never, great-grandson Jackson.
A service will be held at Brownlie-Maxwell Funeral Home on Saturday, November 11, 2023, at 11:30. A calling hour will be held between 10:30-11:30.
Please consider memorial donations in her memory to: First Church of Christ, Scientist, 600 E. Melbourne Avenue, Melbourne, FL 32901
3 entries.
I met Betty while working at the City of West Melbourne in 1980. She was one of a kind. I always enjoyed my visits with her and our talks about life and family. She loved and adores her family so much. My heart goes out to you all. Love and prayers.
My heart goes out to Regina, Robert, and their families. I loved Betty Lou, and so enjoyed our talks through the years until she got ill. She loved my Daddy, her cousin, and often told of their escapades growing up. I'll never forget this beautiful and wonderful lady. The last of our Older family, all are gone but their memories will live on in my heart.