Betty Kathleen Long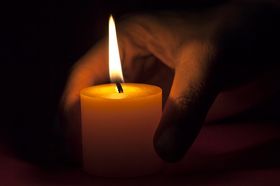 Born on May 10, 1930 in Kannapolis, North Carolina
Departed February 26, 2023 in Palm Bay, Florida
Betty Kathleen Long, 92, passed away on February 26, 2023. Born in Kannapolis, North Carolina to Walter Coley and Mamie Parnell Coley. She was the youngest of four children. Betty attended Kannapolis area schools and after graduation worked in the Cannon Mills office. In 1950 she married Clyde Long and the couple opened an upholstery shop in Havelock, North Carolina. Moving to Melbourne, Florida in 1958, they established Long's Upholstery. Their sons Neil and Matthew took over the business when Betty and Clyde retired in 1985. Retirement was a time of world travel, spiritual growth, grandchildren, and enjoying life.
Betty was a member of Beta Sigma Phi, an accomplished singer, wonderful hostess and cook. She had a sparkle and a laugh that will Long be remembered.
She is survived by her sons Neil (Kathleen) and Matthew; grandchildren Emily (Mamie) Long-Murphy, Mary Kate Long and Elliott Long; and many nieces and nephews. She was predeceased by her parents, sisters, brother and beloved husband.
Calling hours are from 1 pm until time of service at 2 pm on Friday, March 3, 2023 at Brownlie Maxwell Funeral Home. Memorials in her memory may be made to William Childs Hospice House, 381 Medplex Parkway, Palm Bay, Florida, 32907.
2 entries.
Another Great woman has gone to a Greater place.. W hile Betty will be missed, she will never be forgotten. I will aways have fond memories of my childhood going to the beach, amusement parks and special Christmas get togethers with her and her family. I have always considered my Aunt Betty to be my second Mom. She was always someone that I looked up to and admired. My wife, Mary, had grown to know Betty. She saw how Betty was so full of Love for everyone. She was someone that was full of laughter and a treasure to be around. Our lives have truly been Blessed having known this Special Lady. Her light will always shine In our heart's. .
Our sincere condolences to the Long family on the loss of your Family Matriarch. May she Rest In Peace.