Carlyn Patricia Platt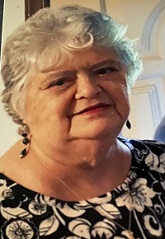 Born on April 19, 1940 in Winston Salem, North Carolina
Departed on August 22, 2021 in Melbourne, Florida
Carlyn Patricia Platt
Pat was born in Winston-Salem North Carolina to Carl Sanders McPherson and Rose Lee Ketner McPherson. She grew up in Winston-Salem until her teenage years when she moved to Indialantic Florida. She died at Holmes Regional with family at her bedside.
She went to Melbourne High School and became very active in her school and community. She was a member of the Junior Bahama Beach Club and active in a bowling league. She was the Homecoming Queen for Melbourne High School in 1956. She met her soulmate and love of her life Toby Platt. They were married December 23, 1956 and lived in West Melbourne where they raised their family.
Pat was a stay at home mother until all their children were in school. She worked for a Credit Union until 1981. She was a Office Manager for the City of Palm Bay from 1982 until she retired in 2000
She was a woman of many talents. She was always working on something in her earlier years; she loved doing ceramics. She became very passionate about our families genealogy and history and in recording our history with photos, rewards, newspaper clipping etc. All of her family members have multiple photo albums filled with their life.
Of course one of her favorite things to do was to go fishing with her husband Toby. She especially liked bass fishing. She loved to travel and she and Toby went on many trips. One of their favorite annual trips was going to Las Vegas during the time of the National Rodeo Finals.
She was a Christian with great Faith and a member of Heritage Baptist Church.
She was the Matriarch of her family. She had a heart of gold and was so generous with her love. Everyone would come to her with their fears and for her wisdom and advice.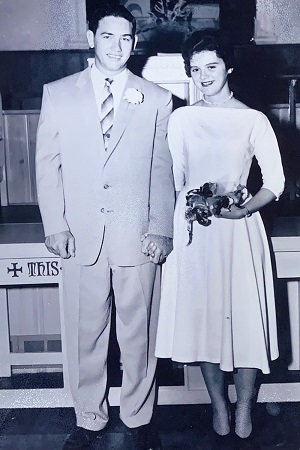 She is preceded in death by her daughter Patricia Diane Platt, her parents Carl S. McPherson & Rose L. Rose. She is survived by her daughters Rhonda Platt Hammer (Mike), Scarlet Platt, Tobie "Julie" Platt Harrison (Doug), his grandchildren Mike Hammer (Angelina), Casey Rebensky (Amanda), Brandon Rebensky (Jenna), Brittany Hammer and Josie Harrison, great grandchildren Colin Rebensky, Austin Taylor, Abigail Rebensky, Brandon Rebensky, Jace Hammer, Jacob Rebensky, Landon Rebensky, Marlin Rebensky, and Kason Caudill, sister Linda McPherson and many nieces & nephews.
Funeral Services for Toby & Pat will be held at 2:00 Saturday August 28, 2021 at Bethany Baptist Church 1100 Dorchester Ave, Melbourne 32904. Visitation from 1:00 to 2:00.
Interment to follow at Melbourne Cemetery. Celebration of Life to be held at Camp Holly.
Pallbearers Mikey Hammer, Casey Rebensky, Brandon Rebensky, Dan Platt, Cecil John Anastasio, Doug Harrison, Sleighton Meyer, and Mike Nida
Honorary Pallbearer Hank Wells
In lieu of flowers, donations can be made to the Brevard County Cattleman's Association.
6 entries.
A very kind and gracious lady.
What an amazing legacy. Prayers for peace.
You were EVERYTHING that I wanted to be. You were SO Beautiful and that laugh and smile..AWESOME. I am still in shock.Can not let go of either of you.the girls are so lost.Your deaths send a message- a virus beyond lethal- spawns other types.Julie's Nurse friend told the truth. Read the horror. FEAR ALL. take the vaccine! Mask up!
Even if we didn't see each other we were in each other's heart. And boy did we have good times RIP
Dan, I am so sorry for the loss of your uncle and aunt. I read their obituaries and they apparently were wonderful people. I know it hurts to lose people who meant so much to you.
Pat we will all miss you. You led such a great life and will be so missed. God Bless