Christina Marie Inserillo-Reyes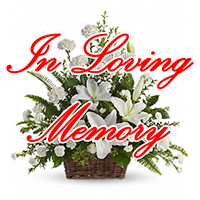 Born in Melbourne, Florida on July 21, 1985.
Departed in Melbourne, Florida on July 15, 2018
Christina Marie Inserillo-Reyes, 32, of Indialantic passed away suddenly on Sunday, July 15, 2018. She was a loving mother, wife and daughter, and a member Holy Name of Jesus Catholic Church. Christina lived her life for her children and family. She had a passion for animals especially horses and was an accomplished rider in the hunter-jumper equestrian arena.
Survivors include her Husband Jose, children Sophia and Anthony and step son Skyler, parents Anthony and Gloria Inserillo, sister Marissa (Bobby) Chasin, and nephew Peter Chasin.
A funeral Mass will be celebrated on Saturday July 21st at 1pm at the Holy Name of Jesus Catholic Church.
Donations in her memory may be made to the South Animal Care Center, 5100 W. Eau Gallie Blvd., Melbourne, FL 32934 (c/o Sue Parker) or the American Heart Assn.