Christine Lee Walters Henderson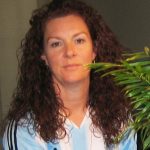 Born in Melbourne, FL on May 29, 1958.
Departed on Sept. 23, 2017 in Cocoa Beach, FL.
Service:
October 7th 2017 at 2pm at Reichel's Funeral Home , Northampton. PA
Christine Lee Walters Henderson passed away on September 23rd, 2017 at Cape Canaveral Hospital in Cocoa Beach, Florida after a lengthy fight with her illness.
Christine was born in the old Brevard hospital on US 1 in Melbourne, Florida on May 29, 1958 to Susan Smith Walters and Kenneth Warren Walters. She grew up in West Melbourne when it was still a cowboy town. She was a true West Melbourne girl, riding horses, playing softball and winning every footrace she participated in. Chris graduated from Melbourne High School in 1976 and shortly afterwards moved to suburban Philadelphia.
Chris worked as an insurance adjuster in Allentown, Pennsylvania and also became the first female local UPS driver In the Allentown area. Later she worked in telecommunications management for more than a decade.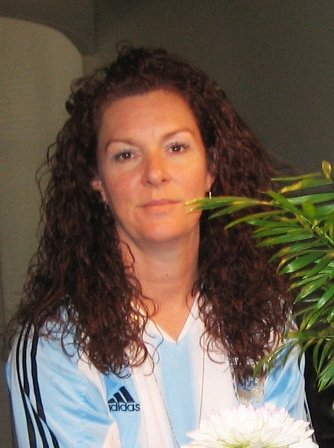 In 1985 Chris married Wayne Henderson of Whitehall, Pennsylvania. Wayne and Chris welcomed their only child Lianne Christine into their lives in 1989. Lianne has been the light of Chris? world ever since. In 2016 her granddaughter, Reagan Mae, became a new highlight in her life.
Later Chris was employed in Connecticut as a personal assistant for several prominent New Haven residents. She enjoyed this demanding work and valued the bond that was created with the people she connected with and the experiences that enriched her passion for helping others.
Christine is survived by her parents Kenneth W. Walters of Merritt Island, Florida and Nicolaas and Susan van Vonno of Melbourne, Florida; daughter Lianne Henderson and granddaughter Reagan Mae Bartholomew of Walnutport, Pennsylvania and beloved siblings Cyndi (Jimmie) Henry, Carol (Steve) Reed, Alan (Nancy) Walters and Nicolaas J. van Vonno. Christine cherished a long-time relationship with Ahmed Zineelabidine and his son Driss. She leaves a grieving host of nephews, nieces and unconditional lifelong friends.
Chris was well known for her green thumb and delighted in brightening the world with her idyllic gardens. Chris was always kind and most generous to anyone who crossed her path. Those who knew her will attest to her spontaneous sense of humor and her ability to make people laugh.
A service will be held at Reichel?s Funeral Home in Northampton, Pennsylvania on October 7th, 2017 at 2:00 pm. Donations may be made in Christine?s name to The Susan G. Komen Breast Cancer Foundation (ww5.komen.org) or the Hospice organization of your choice. A Celebration of Life will be held in Melbourne, Florida at a later date.