Cynthia D. Lee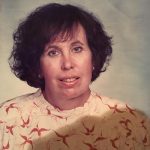 Born in Philadelphia, PA, on January 5, 1934.
Departed on December 19, 2017 at Grand Villa of Melbourne, Fl.
Visitation: 10:00am on Tuesday, December 26, 2017 at Immaculate Conception Catholic Church, Melbourne Beach, FL. followed by a mass at 11:00am
Cynthia D. Lee, 83, passed away peacefully December 19, 2017 at Grand Villa of Melbourne, Fl. Born in Philadelphia, PA, on January 5, 1934. Cynthia graduated from Notre Dame High School and Pierce Business School. Cynthia married William T. Lee on November 23, 1957. Cynthia was a great wife and devoted and loving mother to her five children, Bill, Debbie, Rick, Rob and David. Cynthia was preceded in death by her father Charles Baltera, mother Eleanor Baltera and her son-in-law Andrew J. Herbert. Cynthia is survived by her husband Bill Lee. She is also survived by Bill and Penny Lee and their children Allison, Thomas, Jessica and James; Debbie Lee Herbert and her son Andrew, II; Rick and Helen Lee; Rob and Luka Lee; David and Vicki Lee and their children Jonathan and Catherine. She is also survived by her brother Charles Baltera Jr. and his wife Charlotte.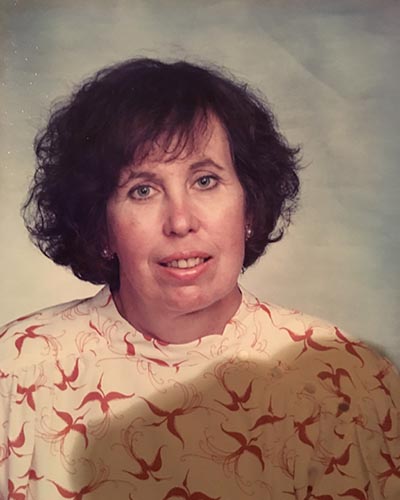 Bill Lee, their children and grandchildren want his wife, their mother and grandmother to know how important she was in their lives. Cynthia enjoyed spending time with her grandchildren; treasuring the times she watched them play sports and dance. She also discovered a passion and a talent for coloring, she enjoyed sharing her pictures and loved to spend time coloring with her family. She was a member of the Sunnehanna Country Club in Johnstown, PA in her earlier years and later a member of the Quail Valley Country Club in Vero Beach, FL where she played golf and had dinner with her adored husband of over 60 years. Cynthia also enjoyed reading, chocolate, milkshakes and made the best oatmeal chocolate chip cookies. She was a light of peace, grace and unconditional love in our lives. She never cared about any needs or wants for herself. It was always what was best for her family. She will be so missed, but we know she is at the right hand of God now and is at peace. We love you more than you can ever imagine.
There will be a visitation at 10:00am on Tuesday, December 26, 2017 at Immaculate Conception Catholic Church, Melbourne Beach, FL. followed by a mass at 11:00am.
Cynthia was a faithful parishioner and attended mass regularly at her local parish. She attended Immaculate Conception Catholic Church (3780 S Hwy A1A, Melbourne Beach, FL 32951), St. Anthony of Padua Catholic Church (833 W Main St, Mountain City, TN 37683), and Our Mother of Sorrows Catholic Church (415 Tioga St, Johnstown, PA 15905). In lieu of flowers, a donation can be made to any of these churches in her name. Please remember Cynthia in your prayers.