David James Harris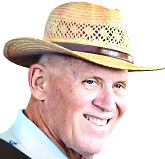 Born on June 15, 1947 in Pittsburgh, Pennsylvania
Departed on October 31, 2021 in Rockledge, Florida
David James Harris, age 74, passed away peacefully October 31, 2021 after a strong-fought battle to AML Leukemia cancer. Known to friends and family as Dave, he was born June 15, 1947 in Pittsburgh, Pennsylvania to Thomas and Agnes Harris. He married the love of his life on April 4,1969, Anita Marie Watson and was the Owner and President of Harris Air Conditioning which he operated until retirement in June 2016. A true family man he dedicated his life to his family and together with Anita had two children who were the light of his life. David loved surprising his family with spontaneous trips to anywhere you can imagine even if it was just for the weekend and especially loved his time in Disney World and Disney Springs. He never met a stranger, was said to be able to carry on a conversation with a rock and everyone that met him loved him; never could anyone find a bad thing to say about him. He would give the shirt off his back or his last dollar to a friend in need. His true calling in life was found when he became known as "Pa", "Po", and "Grampy" to his 4 grandchildren and was able to start all over with his new role which were his pride and joy. David was preceded in death by his soulmate and wife of 51 years in February 2021 Anita (Watson) Harris; and is survived by their son James (Gina) Harris; daughter Jodi Harris-Rivero; brother Richard (Barbara) Harris, sister Kathleen (Francis) Graham, grandchildren Joshua (Ericka) Rivero, Jordyn Rivero, Austin and Taylor Harris, and nephew Kevin Harris along with nieces Kimberly (Andrew) Parrish, and Erin (Ryan) Watstien.
David fought and won his original battle with Multiple Myeloma with a stem cell transplant in 2018 and put up an incredible fight against this secondary cancer never saying quit. One thing we can all learn from David is to live each day with no regrets and always have a positive outlook no matter what life is handing you.
His life was a living example of the Bible verse, Ephesians 4:32 — "And be kind and compassionate to one another, forgiving one another, just as God also forgave you in Christ."
We will be celebrating his life on Sunday November 14, 2021 with lunch, fellowship, memory sharing and a flower dedication at Kiwanis Island Park Merritt Island Florida.
In lieu of flowers donations please consider being a blood and platelet donor at your local blood bank for those fighting blood and bone marrow cancers and are in desperate need of these to stay alive and fight. Also donations to Vitas Hospice in your area are greatly appreciated as they were our angels in scrubs this year.

6 entries.
So sad to hear. David was a great man and a great friend. I worked along with him at Airguide Air-conditioning me as a helper in 1978 and he as an installer of ac systems along with installing the duct work. He taught me a lot along with being a great talker. The stories in the days while working along side and learning the trade. RIP David. I know the love he had for Anita, God bless her and the family
Dave and I go way back, he and I worked at the same Air conditioning company Airguide AC for many years before he started his own AC company. Even though we were in competition with each other in business we always helped each other out. I will miss him. My heartfelt feels go out to his family knowing he was a great man and loved by all.❤️
It was my Honor and Privilege to be a personal Dear Friend and work with Dave at his business-Harris Air Conditioning. We grew close together and again I got to know not only Dave, but Anita, Jim, Jodi, and the In Laws who lived next door. We shared stories, life, and more importantly a close and personal friendship that endured for years after my time with Harris Air Conditioning. I am sad that my dear friend is gone but know that Dave is with Anita and his Savior and our friendship and love will continue in eternity. May God with his Compassion and Grace comfort those who have survived him. I will miss my Dear Friend.
My heart breaks everyday daddy when I wake and you are not here.....not sure how I will ever get over this....I love you so much and I know you and mommy are sipping coffee at the DD in the sky.
We are so very sorry for this great loss. May you find comfort and strength in the Lord during this difficult time. Cherish the wonderful times shared and be happy that these soulmates are together once again. We love you Jodi. Our prayers are with you. In the name of the Father, the Son and the Holy Spirit, Amen.