Dawson J. Guernsey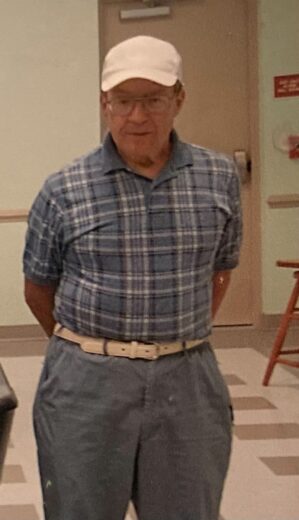 Born on April 24, 1945 in Binghamton, New York
Departed February 11, 2023 in Melbourne, Florida
Dawson J. Guernsey, 78, of Melbourne, Florida died Saturday, February 11, 2023 at Melbourne Regional Medical Center. He was born on April 24, 1945 in Binghamton, New York to Harold Charles and Amelia Catherine Gorick Guernsey.
He is survived by his wife of 56 years, Elain Guernsey; one daughter June Seeley; four grandchildren; one sister-in-law Blanche Guernsey; one niece and one nephew.
Dawson retired from the Windsor Post Office in Windsor, New York in 2005.
A memorial service with close family members is being planned for a later date.
1 entry.
Just seen this as I looked up your whereabouts on the internet. So sorry for your loss Elain. I loss my husband Jerry in Jan. 2022 so know the heartbreak you are feeling. RIP Dawson.