Deidre (Dee Dee) Patricia Olson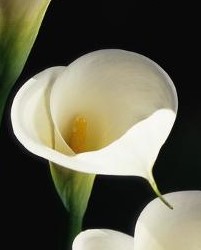 Born on December 26, 1956 in Norman, Oklahoma
Departed September 8, 2022 in Melbourne, Florida
Deidre (Dee Dee) Patricia Olson of Melbourne, Florida passed away on Thursday, 8 September. She was 65 years old. Dee Dee was born in Norman, Oklahoma on 26 December 1956. Her father was in the US Navy. After retiring, the family moved to Casselberry, Florida in 1965. She received her high school diploma from Seminole Community College in 1974. Dee Dee worked at Deloach's Meat Market until 1986, when she went to work for Publix Supermarkets in Casselberry, Florida. She transferred to the Publix in Indian Harbor Beach and moved to Palm Bay in 1989 to be close to her sister and family. She worked there until her retirement in 2017.
Dee Dee is survived by her sister Debbie and Charlie Gipson; brothers Jim Olson and Joey Olson; nephew Brandon Gipson; nieces Brittany and Kristine Lyons; and three great nephews Milo Hall, Wyatt Hall and Pierce Lyons. Dee Dee was a loving and caring sister/aunt/great aunt and friend, and she will be deeply missed by her family and friends.
A Funeral Mass will be held at Our Lady of Lourdes Catholic Church on Saturday, 24 September, at 11:00.
7 entries.
We were so saddened to learn of the news that Dee Dee had passed. For over 20 years she was the best next door neighbor we could have ever hoped for, so friendly and caring. Our hearts go out to her family and our heartfelt condolences to all who are feeling her painful absence.
It is with sadness that we acknowledge Dee Dee passing. She was a sweet lady with a heart of gold. Our condolences to family and friends. May you find peace in your good memories of Dee Dee
I was shocked to see this today. We haven't spoken for a while,but I still love you just the same. I cherish all the times we spent together, just hanging out. Every Thursday night watching Knott's Landing. The many lunches we shared working at DeLoach's and Saturdays all day and clean up afterwards. Rock 'n Roll turned up while we worked. Parties and gatherings through the years, cooking and setting things up. I will miss you forever, but the Love lives on. I will see you again❤
My heart is sad but you would not want that! We are gonna miss you girl ! We always had so much fun... your laughter!!! Your giggles!! You poured your whole heart into friendship and living life!! We love you.
I know your soul is with the angel's Dee. I love you, I will miss you and your sweetness. We grew up together inseparable, always laughing. You were so kind and good to everyone, letting everyone in, always a friend. I will miss you.
Another fallen Angel,you will be missed,nothing but love from all our family,which you were a part of for so long,say hi tell everyone,and will hopefully see you again,later
DeeDee you are going to be missed so much. I'm going to miss our two to three hour talks on the phone. You are my long long time friend you were there for my children's births and they love you so much you were there Aunt Deedee I love you girl R.I.P. Say hi to the gang for me.