Diana C. Belfatto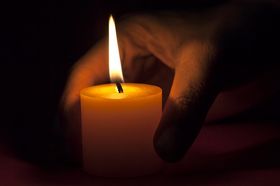 Born on February 8, 1942 in Philadelphia, Pennsylvania
Departed March 19, 2023 in Melbourne, Florida
Diana was born in Philadelphia, Pennsylvania to Helen and Anthony Marchesano on February 8, 1942.
She married Robert Belfatto on April 20, 1963 and they shared 60 wonderful years together. She was a mother to three children, preceded in death by her oldest son Robert Belfatto, Jr.
Diana attended Temple University on a scholarship and earned a Bachelors degree in Sociology.
She was a homemaker for many years and then went to work for her husband's electro optics company until retirement. She showed Persian cats in the CFA cat fancy for over 35 years and was still actively showing cats when she passed away.
Her family includes her husband of 60 years Robert V. Belfatto; daughter Lisa Belfatto; son Michael (Pati) Belfatto; sister Linda Marchesano; grandchildren Lucas, Jace, and Katarina. She was preceded in death by her son Robert Belfatto, Jr. and her parents Anthony & Helen DeSanctis Marchesano. Diana was the devoted matriarch of her family. She adored her children, grandchildren and dear sister, Linda Marchesano.
She loved animals, cats in particular, and was a great cook. Her vivacious spirit and presence will be sorely missed.
A celebration of her life will be at 10 am on Saturday, March 25, 2023 at Brownlie Maxwell Funeral Home, 1010 E. Palmetto Avenue, Melbourne, Florida. Burial will be at a later date at Cape Canaveral National Cemetery, Mims, Florida.
30 entries.
Prayers and love sent to Bob and kids. Diana was one of the most gracious people I've ever met in the cat fancy. For over 30 years we have enjoyed our friendship, learning from her and having shared ownership of her beautiful cats. She was like another mother to me and Sandy Pringle and we will miss her smiles and fun stories. Bob she adored you. Lisa and Mike, she loved you kids and grandkids with her whole life. She missed Bobby and I hope he was waiting for her with a huge hug. My sincerest condolences to the family. She will be sorely missed by all who loved her.
My love and heartfelt sympathy to Bob and all the family. I will miss Diana very much.
Our most sincere condolences to the Belfato family. Diana was a wonderful and very kind lady. We are so grateful for her friendship and the wisdom she shared with us on our beloved Persian kitties that she was kind enough to entrust us with. We are so lucky to have our Oliver from her last litter before she retired from breeding. Our prayers are with Bib, Lisa and her family. Rest in peace Diana.
Such a wonderful lady. My deepest condolences go out to the entire family. To the entire Belfatto family; I wish for you strength, healing and peace during this difficult time and into the future. I met Mrs Belfatto shortly after meeting Lisa in high school. Social Media then became the place we interacted the most. , She put up with my silliness the entire time. Sainthood may be considered. (Smile) She, and that communication, will be missed but hopefully we will meet again. May the Light of God shine upon you.
My deepest condolences and sympathy to Diana's family.
I will miss you so much Diana. I truly enjoyed the times we had benching together. Things will never be the same. God bless you and keep you in his loving arms Bob. I kno he has her. Love you both
Bonnie and I are very sorry for yours and your families loss. I always thought Diana was a fantastic woman, and got along with her famously.
What a wonderful bright woman she was.. I will always remember our times at the cats shows .. And all your kind words on my Facebook threads.. RIP Diana I'm sure your happy with your son a.d many Persians....
Bob, Lisa, Mike and your family, I'm so sorry to learn about your families great loss. Lisa and Mike, you will always remember what it felt like to be loved by your mom. That's a memory worth treasuring everyday. Her unmeasured love for all of you, and her legacy will live within you. My prayers go out to all of you.
My sincere condolences. I love you Aunt Diana. You will be greatly missed by everyone you've come in contact with throughout the years. Rest in Peace you're in God's hands now.
My Mother and I met the Belfattos more than 35 years ago at a cat show in Florida. Through the years, our paths crossed many times, and Diana and Bob have always been known to be a helpful and committed supporters of the Cat Fanciers Association. Her passing came as such a shock … She showed all of their Belcats Persians with pride, and she will be missed. Deepest condolences to Bob, her family and friends.
Diana will missed by many, we send her family and friends our deepest sympathies at this difficult time. Diana always supported all the CFA FL Cat Shows and was one of the fun, witty, smiling faces in the crowd! Diana had lovey Persians. I can't think of a CFA FL show where I did not see Diana and Bob! RIP Diana. Hugs, Bob. Charlene
My sincere condolences to Bob and her family .... CFA has lost a beautiful soul ... I will miss her tremendously ....
💔 I am heartbroken at the loss of Diana. What a kind and loving person with such love for her husband and entire family. Friends for 24+ years and home to four of her extraordinary Persians. I have such wonderful memories of Diana that I will always treasure. My prayers for ALL of her family and friends. No one can take your place Diana....love you.💔
For the 12 years we have been showing cats in this area, Bob and Diana were such fixtures. We always look forward to visiting and laughing with them. She will be sorely missed. It will never be the same. Hugs and prayers to the family of this lovely woman and Bob, in particular.
I'm so sorry for this great loss of such a wonderful woman. She was always really good to me and Kathie. Her cooking was great. We'll miss her so much
I will miss Diana terribly she was a sweet person always there to listen and offer advise. I confided in her personally she was a motherly figure for me, I lost my Mother to Cancer at age 30. Diana had a wonderful personality and was extremely caring. I always made a stop at her benching area to say hello and make sure she was able to get to rings ok. The Cat shows will never be the same without Diana and her pushing her beautiful cats through the show hall in their strollers.💔
So sorry for your loss. I was glad to have seen her just recently at a show. Her cats were always beautiful and Diana was always helpful to a new person.
I was so sorry to hear of Diana's passing. I really enjoyed stopping at her benching and talking to her. She could talk about anything and was always so welcoming to everybody. Even those of us that show short hairs. She will be greatly missed.
Diana was a wonder person. I will miss her at all the CFA Florida as she had such a wonderful presence. My heart goes out to Bob and the family. My hope is that Diana is in a better place playing with all her lovely cherished cats that have been waiting for her arrival. Best, Michele Lukic