Donald A. Marrison Sr.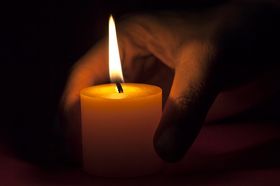 Born on February 19, 1942 in Ashtabula, Ohio
Departed June 21, 2022 in Melbourne, Florida
Donald A. Marrison Sr., of Palm Bay, Florida and originally from Ashtabula, Ohio, died Tuesday, June 21, after a courageous battle with seemingly every medical condition one could imagine, including COVID-19. Don spent most of his work life in the construction industry, starting his own business in central Florida after working throughout northeast Ohio for a number of companies, including the Albert M. Higley Corp. Don was proud to have poured the pool floor for Shamu at Sea World's Aurora, Ohio location, taking his three sons there shortly after the exhibit opened. He also worked for Ashtabula Bow Socket Co. and the New York Railroad, and as a child wove baskets with his siblings for his father's business.
Don was a devoted family man. As his condition worsened in the last few months of his life, he prayed that he would live to meet his great-grandchildren. He fell seriously ill the day they all gathered in Florida, answering his prayers. Don was someone who was generous to a fault, loved to make people laugh and was always helping those in need. In Ashtabula, he was well known for his bowling prowess, bowling multiple perfect games and an 800 series when that was a challenge.
He was preceded in death by his wife of 51 years, Margaret "Gayle" Marrison, taking their vows while both were teenagers. He worshipped Gayle, and she him. Also preceding him in death was his second wife, Sharon; his eldest son Donald Jr.; brother Harry; mother Rose Burgard; and father Harry. Donald leaves behind his wife, Tammy, who provided great comfort and companionship in his last months of life; sons Benjamin (Ellen) of Pickerington, Ohio and Jerry (Kelly) of Jacksonville, Florida; 9 grandchildren (Mindy, Matthew, Amy, Rachel, Samuel, Timothy, Jerry Jr., Stephanie, and D.J.); 12 great-grandchildren; and three sisters, whom he cherished.
A Celebration of Life will be held at 6:30 pm on Friday, July 1, at Brownlie-Maxwell Funeral Home, Melbourne; friends may gather from 6:00 until 8 pm. He will be buried at a graveside service in Greenlawn Memory Gardens in North Kingsville, Ohio at 12:30 p.m. on July 16, with his soulmate, Gayle.
6 entries.
Don had many reasons to be proud, but none greater than the family he created and nurtured. So sorry, Ben and family.
Don was a good friend and and always a gentleman in every way. He will be missed by us all. God Bless him and his Family. Rest in Peace Don. It was a pleasure to be part of your life and your families lives. Sincerely, Pete and Dee Sposito and Family
Ben, so sorry to hear of your loss. Don was a great man and certainly someone I grew up respecting.
I'm sure his memory will provide many blessing, Ben
My Uncle took pride in everything he did in life. He loved family and when we were younger the get togethers we all cherished. When you needed advice he was there and he was a wise man. I'm going to miss you Uncle but will remember you as in your youth. May you RIP and be greeted by your loved ones on the other side. Love you always your niece Barbara 💔
I will miss my dad more than he will ever know