Donald Kenneth Cline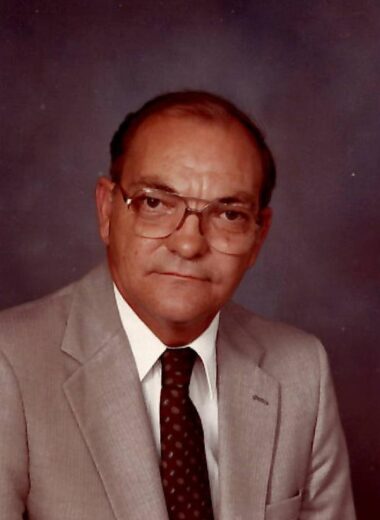 Born on March 27, 1933 in Rush, Kentucky
Departed December 31, 2022 in Melbourne Beach, Florida
It is with great sadness to those who knew him, to announce the passing of Donald Kenneth Cline, age 89, on December 31, 2022, at his home in Melbourne Beach, Florida. Donald was born in Rush, Kentucky on March 26, 1933, to Dewey and Ada Cline.
He was a true gentleman in every sense of the word. His last words were actually "Thank you", as he acknowledged Dalcie Zacca, his caregiver and close friend since 2013.
Donald was known for his sense of humor, wicked wit, and practical jokes. He loved to laugh.
He was also known for his acute business sense. After working for Big Run Coal and Clay in Lexington, Kentucky, he and his family bought the branch in Ashland, there after called Cline Brick Company. He and his brother also acquired Scioto Block shortly thereafter. Cline Brick was run by the Cline family until their retirement in the 80's.
Donald also served on the Board of Directors of the Bank of Ashland until their merger with Fifth Third Bank. He stayed on with the Board of Directors at Fifth Third until his need for fishing far outweighed his need to be involved in business. Prior to his business ventures Donald served proudly in United States Air Force.
Donald was an avid fisherman and Kentucky Wildcat fan. He went to every football game that he could get to and watched every basketball game.
Donald also loved to travel. Not in an airplane, but always by car. He never made it to Hawaii (because they hadn't built the bridge yet). His favorite saying was, "We're not lost, we are just on a road we've never been on before." His counterparts in these adventures were, his wife, Nadine Fraley Cline, and daughter, Donna Kay Cline Entsminger.
Donald is survived by his wife of 63 years, Nadine Fraley Cline, his only child, Donna Kay Entsminger, his Son In Law, John Entsminger, and only grandchild (and the apple of his eye) Alex Cline Entsminger. He is also survived by his brother, Roy Cline, and Sister In-Law, Elizabeth Cline, their children, Leanne Justice, Robin Reeves, Matthew Cline and many great nieces and nephews.
Donald was predeceased by his parents, and sister Phyllis Chalupa.
Visitation at Steen Funeral Home will take place January 10, from 5-7 pm. A private interment will take place January 11 at 11:00 am at Rose Hill Burial Park.