Dorothy Alice Carter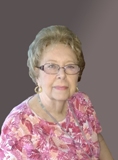 Born in Tiffin, Iowa on September 3, 1934.
Departed in Melbourne, Florida on October 15, 2018
Dorothy Carter of Melbourne Florida passed away peacefully on October 15, 2018 after a prolonged illness. She fought for over a year and a half, courageously undergoing many medical treatments in the hopes of saving or prolonging her life.
She was born in Tiffin, Iowa on September 3, 1934 and was raised in Iowa City, Iowa. She was very close to her Mother, Hazel White. Her Father Fred Langenberg passed away when she was 4. She was the youngest of 3 girls, her sisters were Mary and Helen. Dorothy was a ballet dancer for many years, and at age 16 she was the Prima Ballerina in the Ballet "Sleeping Beauty" in Iowa City. She graduated from St. Mary's High school in Iowa City and attended 2 years of business college to work as a medical lab technician at Mercy Hospital in Iowa City. During that time she met and later married Robert Carter from West Liberty Iowa. Together they had 4 children, Vicki, Rick, Terry and Gary.
Dorothy's family moved to Florida in 1969, and shortly after that she started selling Avon. She credits that to helping her get over her shyness. She loved selling Avon and getting out to visit her friends. She was a top seller and made "President level" sales for many years. She also loved collecting "Albees" which she was awarded for her high sales, and she proudly displayed them in her Curio cabinet.
She was preceded in death by her Mother Hazel White, and Father Fred Langenberg, and sisters Mary Wilson, and Helen Cutts. She is survived by her husband Robert D. Carter and, 4 children Vicki Clay (Joe Clay), Rick Carter, Terry Carter, and Gary Carter (Laura Carter) and 4 Grandchildren, Michael Clay, Christopher Carter, Lindsay Carter and Amber Clay.
Dorothy was a sweet, loving, and forgiving person. She would gladly help anyone who needed it. She was a devoted Mother and Grandmother, and a kind and caring friend. Her children and grandchildren meant the world to her, and spending time with them was the joy of her life.
Funeral Mass will be held at Our Lady of Lourdes Catholic Church in Melbourne on Saturday November 10th at 11:00 a.m.
Donations in her memory may be made to Pancreatic Cancer Action Network of Manhattan Beach California or Moffitt Cancer Center of Tampa Florida.
2 entries.
I knew the family many years ago, please accept my condolences on the passing of your loved one. May the Lord be with you all through this time.
So enjoyed our "gab sessions" after 10:30AM Mass on Sundays. Rest in peace my friend. Condolences to the family.