Dr. Elva Kathleen Lyon
Dr. Elva Kathleen Lyon (nee Elva Kathleen Mylroie) passed away peacefully on Friday, July 8, 2022 in Palm Bay, Florida with daughter of the heart Diana Foote by her side.
Born in Philadelphia and raised in Grosse Pointe, MI and West Glenville, NY, Kathleen was the eldest daughter of and preceded in death by John and Elva Mylroie. Married a few times, it never suited her so she raised her son and daughter as a single parent in upstate New York.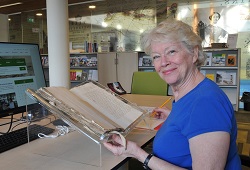 Kathleen was a high school physics, chemistry, and biology teacher, and a high school gymnastics coach. She later became a research historian after earning her PhD in History of Technology from Rutgers University. Her work on the transfer of technology from Europe to New Netherlands in the New World led to discoveries about Thomas Edison and his family. To her great delight, her research carried her "across the pond" to England and the Netherlands several times and she cherished the collaboration with her EuropeanKathleen relocated many times but always joined a local church choir, sharing her strong voice and practicing her faith wherever she went. She was also an accomplished costume designer and seamstress who enjoyed creating period costumes for Renaissance Faires and colonial-era events. An avid do-it-yourselfer, Kathleen renovated and restored two homes in New York state although her battle with multiple myeloma prevented her from finishing her home in Florida.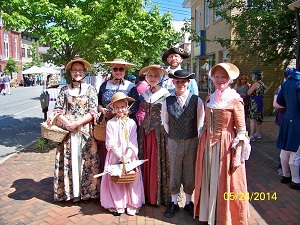 She is survived by her daughter Suzanne Lehman, son Robert Lyon, daughter of the heart Diana Foote, grandchildren Emily, Jessica, Gabriel and Vivian, sisters Sara Mylroie and Linn Murphy and brother John Mylroie.
A memorial service will be held at 4 pm on Thursday, November 10th, 2022 at Christ Church Christiana Hundred in Wilmington, Delaware. In lieu of flowers please consider a donation to The New Netherlands Inst., The Multiple Myeloma Research Foundation, or your favorite charity in her name.