Dr. Francis Shingler Pooser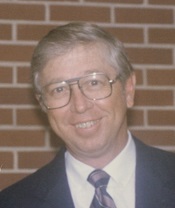 Born on December 20, 1931 in Lake Wales, Florida
Departed in Melbourne Beach, Florida on June 2 2020
Dr. Francis Shingler Pooser, age 88, passed away peacefully on Tuesday, June 2 at 9pm in his home in Melbourne Beach, Florida, surrounded by his loving family.
Francis was born in Lake Wales, Florida on December 20, 1931, the only child of Francis E. and Elizabeth S. Pooser. Francis graduated from Lake Wales High School, then attended Erskine College and graduated from The University of North Carolina, Chapel Hill. Dr. Pooser received his MD from Emory University, in Atlanta, Georgia, where he met the love of his life, Marjorie Whitehead. On June 23, 1956, Francis married Majorie, and they celebrated a marriage of 64 years. In 1961, following his internal medicine residency at George Washington University, he served in the Air Force, as a Chief Medical Officer, stationed at MacDill Air Force Base, Tampa, Florida, during "The Bay of Pigs" invasion of Cuba.
In 1962, Francis and Majorie moved to Melbourne Beach, Florida to begin a career in private medical practice, where together they raised five children, Marta, Bruce, Jonathan, Lisa and Kenneth.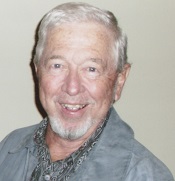 Early in his career, Dr. Pooser was called upon to provide medical examinations to NASA Executives at The Cape Canaveral Space Center. Dr. Pooser served as
President of the Brevard County Medical Society and Chief of Staff at Brevard Hospital. Dr. Pooser was the lead Internist in one of the first pacemaker implants at Brevard Hospital. Dr. Pooser, known for a caring bedside manner, provided internal medicine services to thousands of patients throughout Brevard County for over 30 years, until his retirement in 1996.
Francis was a voracious reader and a teaching grammatician to his children and grandchildren; enjoyed all music especially the classical and jazz greats; loved to deep sea fish with his children; and was a shrewd gin rummy and poker player. In retirement, his time was spent in Beech Mountain, North Carolina, with friends and family, in his words, "playing the greatest game on earth", golf! Most of all, nothing brought Francis more joy than spending time with his family.
Francis was preceded in death by his parents, Francis Edward Pooser and Elizabeth Shingler Pooser. He is survived by his beloved wife, Majorie Whitehead Pooser, daughter Marta Cohen and husband Daniel, son Bruce Pooser and wife Lauren, son Jonathan Pooser, daughter Lisa Linker, and husband John, son Kenneth Pooser and six grandchildren, Madeline Cohen, Alec Cohen, Christina Pooser, Anna Pooser, Caroline Linker and Jonathan "Will" Linker.
In lieu of flowers, donations may be made to The First Tee of Central Florida. The family is grateful to VITAS Hospice and the Brownlie Maxwell Funeral Home.

13 entries.
Marta, So sorry for your loss. I always enjoyed time spent with your Dad, especially on the golf course. Love to your Mom! Bill Mulkeen aka Pokey
My thoughts and prayers are with the family at this time.
Dear Pooser Family, We are so sad for your loss. Your family was a huge part of my life. Dr. and Mrs. Pooser were always so gracious to have young people in and out of the house all the time! Love and hugs to everyone! Fondest regards, Amy and Tom
My heartfelt condolences to a wonderful, loving family. During high school, you all became my second family. I remember Dr. Pooser fondly. May he rest in peace. Mrs. Pooser you were a second mother to me & Marta, more like a sister. I wish you peace and love. Nita (Sigler) Grincewicz
Loved him to pieces ♥️ #1 Grandad who taught me to always (DTRT) do the right thing...
Great memories of practicing with Frank, who was always a welcoming individual. Our prayers are for Marge and family. Peace be with you.
I will miss you my friend, but now you have your buddy there to walk, talk and play golf! Love always Jan
Sending our love and prayers for comfort and strength to Marge and family.
Marge, We are very sorry to learn of Frank's passing. The Old Guard is sadly moving on. Our condolences to you and your family. Pete and Leonor Zies.
I enjoyed many summers in Beech Mountain while being amused; fed and entertained by the Pooser's. At times, it was a small group at the dining room table. When the Linkers came from Houston and the Cohens from Wrightsville, the Brunzos and Garrisons from Beech, the party had to be moved to the deck! What fun we had! Frank always held court at the head of the table while Marge was in and out checking on dinner. The post dinner entertainment was usually a skit put on by the grandchildren. Ah, those were the days. Fly high, Frank and don't leave any clubs on the course!
May you Rest In Peace !! You went through a long struggle. Prayers for you and your family ???? Richie
Beautifully written tribute to a man that taught love of family through example. His legacy will live on through gin-rummy games and memories shared at sunset. Love to the whole family. Margaret and Eddie Collins Wrightsville Beach
Will always remember our trip to the Keys in the Rabalo.