Dr. Leonard A. Barrow, Sr.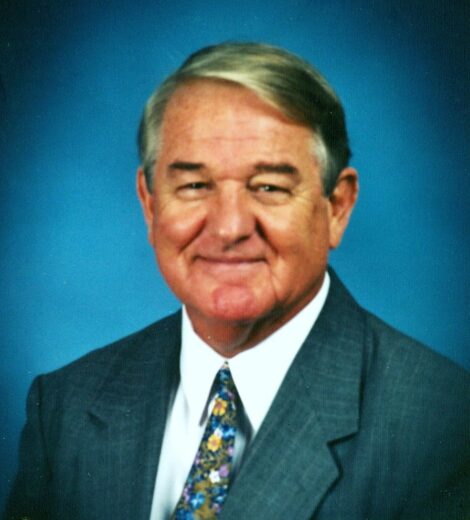 Born on April 22, 1933 in Detroit, Michigan
Departed December 19, 2022 in Palm Bay, Florida
Dr. Leonard A. Barrow, Sr. of Melbourne, Florida passed away on December 19th at the age of 89. He was raised in Jackson, Michigan and grew up in very humble circumstances. He overcame his past and became a highly accomplished and well respected Osteopathic Physician. He had a very large medical practice in Lapeer, Michigan and was also the Chief of Staff of the Lapeer County General Hospital for several years.
He was a man of extraordinary insight and ability, especially when it came to diagnosing difficult medical conditions. He was also a mentor to others and had a special ability to encourage people from all walks of life to achieve and overcome obstacles. Dr. Barrow also served as a Flight Surgeon in the U.S. Coast Guard and attained the rank of Captain. In addition, he also served as a medical officer at the Kennedy Space Center as the official physician of numerous astronauts who flew in the Space Shuttle program. Before retiring from medicine in 2002, he had also served as the Medical Director of the Stewart-Marchman Center in Daytona Beach.
He is survived by his wife Ruth Ann; son Leonard, Jr. and his wife Mary; daughter Lynda Moser; grandsons Gregory Barrow, Kevin Barrow and Brock Moser; sister-in-law Carol Aitken and nieces, Kim Reed, Lisa Rickert and Laurie Anderson.
Dr. Barrow was preceded in death by his youngest son Gregory J. Barrow in 1997. What gave Dr. Barrow the greatest joy was being a husband, a father and being "Poppy" to his grandchildren. He will be greatly missed.
A memorial service will be held in his honor at the Brownlie-Maxwell Funeral Chapel, 1010 Palmetto Ave., Melbourne, Florida at 11 am on Tuesday, January 3, 2023. Dr. Scott Wilson, Pastor of First Baptist Church of Melbourne, will officiate.
9 entries.
Ruth,Len and family,Lynda and family, Our deepest sympathy to each of you.I will always remember my last visit and spending time with Poppy and Ruth do enjoyed Len showing me his room and telling me stories behind all the photos.He sure was proud of his family and even more that he was able to provide so much for each if you.He will be greatly missed .Our love to each of you
Please accept our sincere condolences on the passing of Dr. Barrow. A loss is difficult at any time of year, but is often even more challenging during the Christmas season. As family and friends gather to honor and celebrate a life well-lived, our prayer is that God will pour out gentle blessings and sweet remembrances now and in the season to come.
My most sincere condolences. Dr Barrow was our/my family physician growing up in Lapeer, Michigan. My sister Joanne Densmore worked as his medical assistant for over 20 years. I have always admired him. He was my close advisor and mentor as I matriculated Medical School at Michigan State University in 1971. He was a role model through out my medical career. His calm demeanor, wit, knowledge and kindness were always apparent. He scored at the top for ability, availability and affability. He was a leader in Osteopathic medicine. RIP Dr Barrow.
Prayers & love to Barrows family
Our thoughts and prayers are with you all during this difficult time We love you all. Leonard Sr.was a very kind man.
I remember Dr. Barrow from when he was stationed at the Coast Guard base in Aguadilla, Puerto Rico. His son, Leonard, Jr., was a good friend of mine. Dr. Barrow was a great guy and a great doctor. He will be missed.
I saw posting on Facebook. I remember Dr Barrow well. My mom started with horrendous symptoms in 1960 and spent years going to Drs, hospitals and surgeries and much of it to no relief. She went to Dr Blankenhorn and he and Dr Barrow spent extraordinary efforts caring for her and even took her to a medical convention in search of answers. 12-14 years they took care of her and diagnosed her with Scleroderma and all the fun stuff that goes with that disease . Dr Barrow was absolutely revered in our family and him and Dr Blankenhorn we're her heroes.. She was down to 69 lbs and they saved her. She started her disease at 20 years old and lived to be 81. So bless your father, he truly was an honorable intelligent stellar person that chose a profession to help others. Thank you
I remember Dr. Barrow's very well. He was a friend to many. My parents respected him very much. I remember him not only as our doctor but also he and his wife and family from church. Praying for God's Perfect Peace and Comfort for each one who loves Dr. Barrows as they grieve his absence in their lives.