Dr. Robert Morris Montgomery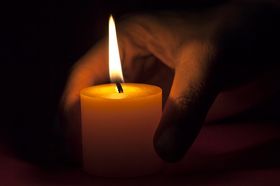 Born on October 6, 1936 in Newbern, Illinois
Departed November 8, 2022 in Melbourne, Florida
Dr. Robert Morris Montgomery was born in the small town of Newbern, Illinois, near St. Louis Missouri, on 06 October, 1936. His parents, Thomas Edgar and Blanche Rebecca Montgomery, were farmers and laborers who met while picking cotton in the fields of Arkansas. Their marriage produced seven children: Rob, four older brothers Oral, Aubrey, Eugene and Alvin, one younger brother Willis, and one older sister Edith. Rob spent his boyhood in Grafton, Illinois, swimming and fishing in the Mississippi River, and called himself "another Huck Finn." His father passed away from tuberculosis when Rob was only six, but his mother and her extended family raised Rob and his siblings to be kind, hard-working, and optimistic. His oldest brother Oral was drafted into the Marine Corps during WWII where he worked with radios, and he sent electronics manuals and correspondence courses home that Rob eagerly studied. Awarded academic scholarships after high school, Rob obtained a Bachelor's Degree in Physics at Southern Illinois University in Carbondale, Illinois, and a Master's Degree and Ph.D. in Electrical Engineering at Purdue University in Lafayette, Indiana in 1963.
During his college years, Rob was an active participant on his college swim team, frequently interacting with Olympic athlete swimmers while at meets in Fort Lauderdale and Miami, Florida. He spent his college summers interning at NAS Point Mugu in Oxnard, California, where he worked on the guidance system of the Navy's first guided air-to-ground missile, the AGM-12 Bullpup. During his time in Florida and California, Rob developed a love of body surfing, snorkeling, and diving.
In 1963, Rob briefly held a position as Assistant Professor of Electrical Engineering at Purdue University, but by 1965, after earning his Ph.D., he relocated to Indian Harbour Beach, Florida to work as Associate Principal Engineer in the RF section of Radiation, Inc., a company later known as Harris Corporation. Rob moved again in 1967 to Mountain View, California, to work for GTE-Sylvania as a Systems Engineer. Rob worked in electro-optics during this time, and via a partnership between Sylvania and Stanford University, became involved in emerging laser technology. He worked alongside Dr. Anthony Siegman, a Stanford professor and renowned pioneer in lasers.
In 1969, Rob relocated again to Indialantic, Florida, just south of Cocoa Beach, where he finally settled with his family and began a long and productive career with Harris Corporation. He worked in the Government Communications Systems Division, and in the late 1980's, became involved in printing processes with Harris Graphics. As Senior Scientist at Harris, Rob dedicated 45 years of outstanding technical contribution, leadership, and innovation in electro-optics to support both commercial- and government-based programs, and was a nationally and internationally recognized authority on electro-optics technology. As Chief Systems Engineer, he was at the forefront of development of photo-refractive adaptive systems, mask and wafer inspection systems, diffractive element-based brush module assemblies, signal acquisition, and laser-based interferometric position sensors for high-precision detection of positional errors in large structures.
Rob was awarded the Harris Fellow Award in 2002, the company's highest recognition which is presented only to those who have demonstrated sustained, outstanding technical contributions to the company and industry. At the time of his award, only five previous employees had received it.
Rob met his wife Sue Towse while in college at Southern Illinois University, and they married in 1960. They had three children, Jeannie, Mark, and Patricia. After his retirement from Harris in 2012, Rob rekindled his love of nature and the outdoors, and spent long hours hiking the wildlife management areas, state parks, and beaches near his Florida home. His intellectual curiosity led him to a personal study of economics and philosophy, as well as a continuation of engineering projects in his home. He joined the Mises Institute and regularly attended their annual conferences. At the time of his death, Rob was writing a paper he intended to present at the next Mises Conference, in which he wanted to convey the importance of precisely defining concepts that are used to explain economic behavior. Rob was also pursuing an interest in quantum computing, which he was discussing with a friend at a local coffee shop when he passed on 08 November, 2022. He was 86. Rob is survived by his wife, Sue, children Jeannie, Mark, and Patricia, and grandchildren Calvin, Sara (Jeffrey), Cole, Chase, and Thomas.
Please join his family for a celebration of his life at 10 am on Saturday, December 3, 2022 at Brownlie Maxwell Funeral Home, 1010 E. Palmetto Avenue, Melbourne, Florida.
In lieu of flowers, the family requests donations be made to the Sea Turtle Preservation Society of Indialantic, Florida.
Sea Turtle Preservation Society
7 entries.
Rob was my mentor when I first started at Harris Corp. 35 years ago. He mentored me for the first six years or so, working under his guidance on nearly a daily basis. He was probably the smartest man I have ever known. I continued collaborating with him for years until his retirement. Rob was a wonderful mentor and teacher, but even more so a wonderful friend. I will greatly miss him. particularly his sharp wit and good humor. He always brought enlightenment, and a smile when he entered the room.
I'm so sorry to hear of Rob's passing. I think of the good time we had at Carlie's wedding! My prayers are with you.
I had the distinct honor of working and traveling across the country with Rob. The memories of sitting next to him for 100+ flights and listening to his ideas was truly something I am thankful for. Many of his ideas were above my intellect but it was always a great privilege to be present and share in Rob's life. I don't often think about those that have passed on, from my work environment, Rob will be the exception.
Robert was an incredibly talented person that made significant contributions to the safety and security of the United States. I was blessed to be able to get to know him and appreciate his talent. My sincere condolences to his family for their loss.
Sue, Jeannie, Mark, Patricia and Family, We offer our deepest sympathies for the loss of Uncle Rob. Our thoughts and prayers are with you and all of the family as we mourn his loss. Rob was always so kind to all of us. His intellectual curiosity and high level thinking was something that we all admired. He will be greatly missed by all who knew him. We too will celebrate his life on December 3rd here in Illinois as we gather with the family and say a prayer in his memory. Hugs, kisses and love to you all! Sherri and Billy McLaughlin and Family
Prayers and Love to you all. The world lost a great man who was still living a very full and active life at an age where most just exist. He is still an example to us all..
To all of your family, our most sincere condolences.