Edward W. Jones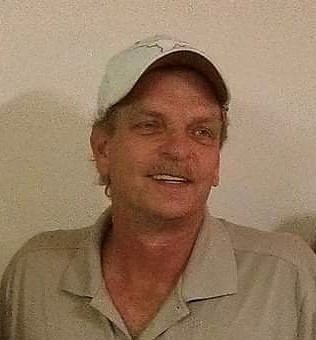 Born on May 27, 1962 in Denison, Texas
Departed March 4, 2023 in Melbourne, Florida
Edward W. Jones, 60, was born May 27, 1962 in Denison, Texas to Noel Albert Jones, Jr. and Laura Fae (Deering) Jones and passed away March 4, 2023 in Melbourne, Florida.
Ed was employed by Arnott Industry in Merritt Island. He was an avid golfer and enjoyed playing with "Steve the golfer".
He is survived by his wife, Angie Jones; daughter Chelsea (Christopher) Jones-Mullins; sons Greg and TJ Jones; parents Reverend Al and Laura Jones; brothers Noel (Theresa) Jones and Stephen (Merrilyn) Jones; sister Laurie (Mike) Bowers and special companions Blu and Beau.
Visitation will be Friday, March 10th from 12:00p to 1:00p with the service to follow at 1:00p at First Baptist Church of South Beaches, 5540 S Hwy A1A, Melbourne Beach, FL 32951.
8 entries.
Ed, your contributions to the company and the day to day lives of everyone you worked with will never be forgotten. You were an intelligent, get to the bottom of the problem solver and tell it like it is type of guy. I always appreciated your upfront approach to everything and your quirky gestures. You will be missed, not only for your contributions to the company, but by each and every one of the lives you touched daily. My thoughts and prayers are with your family and Friends.
Ed it was great working with you, you were always so helpful and willing to help with a smile on your face. May you rest in peace, sending prayers to your family that they can find comfort and peace in these difficult times. You will be missed.
My Deepest Condolences. Ed you were a joy to know. Rest in Peace.
Ed, we are keeping you and your family in our thoughts and prayers. Thank you for all of your contributions and for always looking out for everyone. You will be missed.
Ed was a great guy to work with. His Infectious laugh, quick wit, and advice will be sorely missed by all that knew him. He was a true part of the Arnott family that helped shape the organization. Prayers to all his family and friends. I
Ed will be truly missed. He always had a smile, a friendly wave and a laugh for everyone at Arnott, whether you were the CEO or an entry level employee.
Ed, this news makes me so sad, you will be terribly missed. Thank you for all the assistance and knowledge you shared and your employees always bragged what a good supervisor you were. Arnott will miss you, and my prayers and condolences to your family.
You will be missed. But I know your enjoying your new home ❤️🙏for your family